Wincanton's focused community website, providing news and information including a full calendar
News » Health & Fitness » Wincanton Health Centre
Health Centre Manager Reports on the Public Meeting
Thursday 1 January 1970, 01:00
By Janet Loe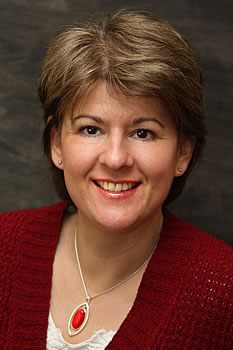 Following the public meeting on 12th March, I would like to use the Wincanton Window to reach those who were unable to attend.
The proposal to move to the New Barns Farm site comes after many years of searching for a suitable site. More than 15 possible sites have been investigated and all but this one have been rejected due to either size, availability or planning restrictions. This is the only site that is available, large enough and within the development area. If we do not get planning approval, there is a danger that the project will be delayed and the Primary Care Trust will withdraw the funding.
We understand that change is difficult and some people would prefer us to stay where we are. If we do, we will, at some stage in the future, have to consider closing our list to new patients. We simply do not have the space to house the additional staff we will need to provide services for the growing population. If we were to do this, it is unlikely that we would be able to provide any new services commissioned by the Primary Care Trust so our existing patients would miss out on new developments. Even more worryingly, we might have to review what we already do and stop providing some additional services such as warfarin testing, minor surgery and childhood immunisations to our existing patients.
I have had a meeting with Lucy Hurt who started the petition. She says that she is supportive of the new surgery development but wanted to give a voice to those who were against it. She suggested that I write this article to reassure the objectors about what appear to be the two main concerns.
The first concern is about transport. Although 40% of our patients live outside the Wincanton postal area and therefore have to drive already, we do understand that there will be some patients for whom the new site is further away. We will do our best to persuade the existing transport companies to re-route their services through the new development. Many of our patients get the CAT bus to the surgery now and therefore will continue to be able to get the CAT bus as this goes to wherever you want it to go. It is not a set route.
The other point of concern is regarding the provision of a pharmacy. Some people want to have a pharmacy on or near the site of the new health centre. Whilst we have no plans to become a dispensing practice, we agree that it would be sensible for a pharmacy to be co-located. Although the decision on this is outside our control, we would support a proposal to locate a pharmacy on or near the site of the new health centre.
The team of staff at the health centre want to provide its patients with the best possible services both now and in the future. We believe that this proposal will enable us to do this and, although it is not ideal for everyone, it is the best option that we have.
Janet Loe
Practice Manager
To visit our web site go to www.wincantonhealth.co.uk