Wincanton's focused community website, providing news and information including a full calendar
News » Health & Fitness
Dancing for absolute beginners at Charlton Musgrove Village Hall
Tuesday 18 September 2018, 23:40
By Sara Robinson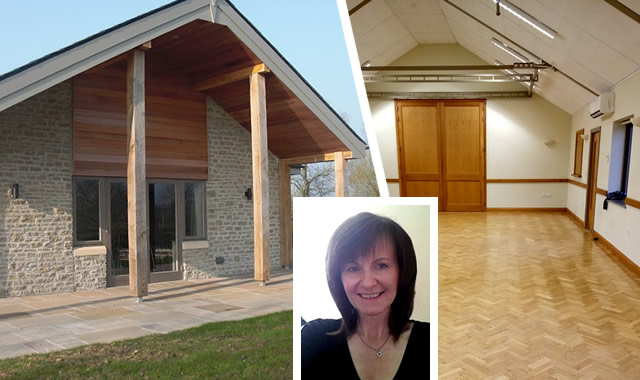 As Strictly returns for 2018 and school terms resume, it's time to sign up for new classes again. My Absolute Beginner class this year starts at 7pm on Tuesday, 25th September at the lovely Charlton Musgrove Village Hall.
I have been qualified with the Imperial Society of Teachers of Dance since 1987, training students for exams, competitions and weddings, as well as for fitness, shows and for fun! I've taught in Brighton, Hastings and France, and continue to teach occasionally in Lewes, East Sussex.
Classes are offered in five-week blocks at beginner level, covering the first steps in two or three dances. Expect to try Cha Cha Cha, Tango and social Foxtrot in the first course, eventually moving on to Waltz, Rumba, Quickstep and Jive. Other dances offered are Salsa, Samba, Rock and Roll and Paso Doble. The cost per person, per course is £30, payable in advance.
Couples and singles are all welcome, as pupils are encouraged to practice steps solo as well as with a partner. I don't believe in forcing people to swap partners, but it is nice if people circulate sometimes as it helps both the leader and the follower to test their skills on other guinea pigs!
Shoes are better than trainers, as they allow free movement on the floor. Ladies may like to wear a low to medium height heel. Backless shoes are a bit dangerous, so please avoid. Otherwise, smart-casual, comfy clothes are great - no tight skirts, as they inhibit movement.
Come along and learn a new skill whilst keeping your brain active, doing gentle exercise, making new friends and having fun! I look forward to meeting you.
Please email me at or text 07425 374860 to reserve your place.
Sara Robinson AISTD