Wincanton's focused community website, providing news and information including a full calendar
News » Health & Fitness » Patient Participation Group
Know Anyone Suffering From Parkinson's Disease? Come Hear About It
Tuesday 10 August 2010, 22:07
By Stephen Beech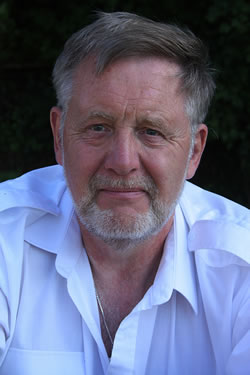 My Winding Path with Parkinson's Disease
There are over 120,000 people who suffer from Parkinson's Disease within the UK. It is estimated that one person is diagnosed every four minutes. On average, each GP has four to six patients that suffer from Parkinson's Disease on their list.
Parkinson's is an incurable, progressive, neurological disease that is responsible for the death of the part of the brain that produces dopamine which helps with the free and easy movement of the body. Parkinson's only becomes apparent when 80% of that part of the brain has been affected.
It shows itself in different ways with each person. In my own case, it started with episodes of very bad headaches, suddenly feeling and walking like I'd had too much to drink (and it didn't cost me a penny to feel drunk!). I was investigated for brain haemorrhages, a brain tumour, high and low blood pressure and shaking of different parts of the body but no diagnosis was found.
When I moved from Wales to Wincanton, Dr Zoe Fox sent me to see a Parkinson's specialist at Yeovil Hospital. Within five minutes he diagnosed that I was suffering from Parkinson's Disease and suggested that I had probably been suffering from it for over 10 years. I was transferred to the care of Dr Kristina Baker at Yeovil Hospital.
Upon receiving this news, I was totally bewildered. I felt very lonely and said to myself "why me?" However, I have a very good specialist. Dr Baker has been fantastic. She has offered support, help and advice. I was also referred to see Ruth Goodland, the Parkinson's Disease Nurse Specialist at Yeovil Hospital who has also been wonderful at giving support, advice and useful information.
I wanted to join a support group for Parkinson's sufferers but discovered that the nearest one in Somerset is in Taunton. The nearest in distance is in Sturminster Newton in Dorset. There isn't a support group local to Wincanton.
In the two years since being diagnosed, I have found only one other person in Wincanton with Parkinson's Disease. Parkinson's Disease not only affects the sufferer but also the carer, relatives and anyone who comes into contact with its effects. Therefore a support group locally would be a very useful forum for people to get together and help each other.
I approached the Wincanton Health Centre patient Participation Group about holding a Parkinson's Information Evening in the Wincanton area. This was readily agreed and they offered their help, advice and support in holding an evening.
Parkinson's Disease Information Evening
The Patient Participation Group is planning to hold the information evening on 13th September 2010 at Wincanton Memorial Hall between 7pm and 9pm.
Kristina Baker, Speciality Doctor and Ruth Goodland, Parkinson's Disease Speciality Nurse will give a short talk and answer any questions. Also members of Parkinson's UK (formally known as the Parkinson's Disease Society) will be available to give a talk and answer any questions.
If you are a sufferer, carer, relative or if you are just interested in finding out more about Parkinson's Disease, please feel free to come along.
In addition, I would like to set up a Parkinson's Support Group in the Wincanton area. If you would like to come to a support group, please ring me on 01963 824854 or 07718 662053.
Stephen Beech
Parkinson's Sufferer and Member of the Wincanton Patient Participation Group