Wincanton's focused community website, providing news and information including a full calendar
News » Health & Fitness » Wincanton Community Hospital
Annual Fete Raises £2,190 for Wincanton Community Hospital
Thursday 20 August 2015, 08:29
By Richard D'Arcy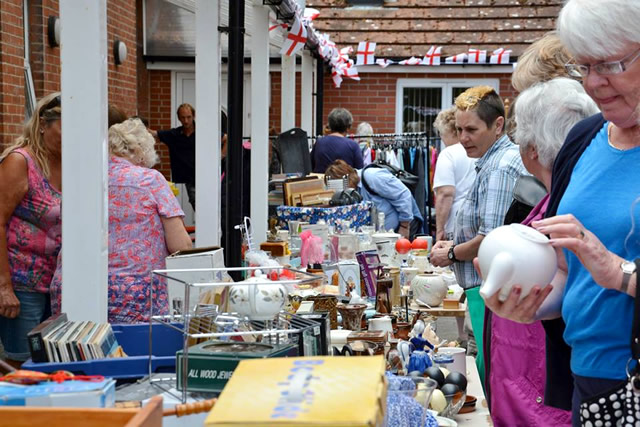 On Saturday 11th July the Friends of Wincanton Community Hospital held their Annual Fete in the grounds of the hospital.
Preparation and erection of the many stalls and attractions started the day before. Gazeboes had to be erected, tables and chairs brought out from storage and bunting suitably hung. At 6.00pm it was decided to call it a day until Saturday.
Saturday arrived and preparation continued. Final location of the stalls was made and each one identified. Goods and games were being displayed. Stall holders soon started to arrive and set up. The sound system was put in place in preparation for music and public address. Time seemed to fly by, and it was soon time to have a snack before the event commenced.
Hospital staff, Friends of the hospital and volunteers soon took up their positions on the stalls and David Warburton, MP, officially opened the fete at 2.00pm.
Throughout the afternoon many visitors enjoyed the variety of stalls and entertainment, ranging from country dancing, Wincanton Silver Band Youth Section, miniature steam train rides, remote control car track, home produce, cake stall, toys and book stall, smoothies, bacon butties, bric-a-brac, tombola, raffle and much, much more. Refreshments were available throughout the afternoon.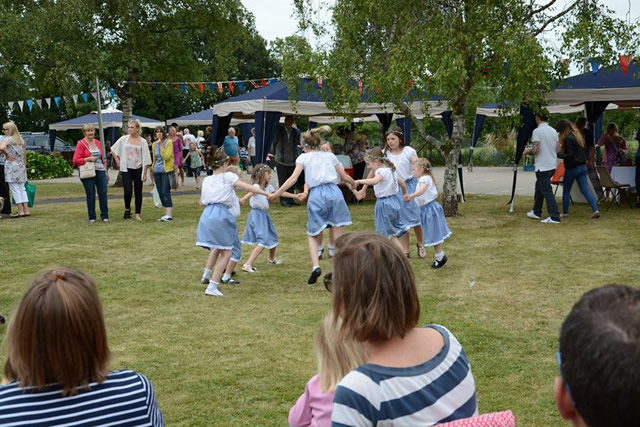 A major attraction during the afternoon was Bugfest, who had some insects, spiders and snakes which visitors could look at closely and even touch, to the excitement of many children and adults.
At 4.00pm it was time to announce the lucky winners of prizes and to draw the raffle. We had been blessed with sunshine throughout the event, but it was now time to start putting everything away.
Help was at hand by many, which speeded up the process of dismantling the many gazeboes, packing them away along with everything else. Finally the bunting came down – it had been a busy and long day.
It was worth it though, as our effort and support raised a total of £2,190 in aid of the Friends of Wincanton Community Hospital. This will enable the Friends to continue its support of the hospital and assist in improving facilities for the benefit of both patients and staff.
The Friends would like to thank all who helped, especially staff and volunteers, thus making the afternoon a successful occasion.