Wincanton's focused community website, providing news and information including a full calendar
News » Wincanton Window
A Look at Our First Year
Monday 13 December 2010, 16:40
By John Baxter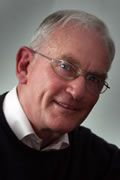 It is now over a year since we first went on line in October 2009, and we have grown steadily. Currently 100 plus visit the site daily and in November we reached 3,000 hits.
The Diary is used more and more and almost daily groups, individuals and businesses send us articles. We now have over 350 articles on the site. These vary enormously in length, subject and content and are illustrated by well over a thousand pictures.
FREE ARTICLES
Overseen by a Management Committee our basic policy is that any business, group or individual can send us an article to publish on the site FOR FREE. This includes follow-up articles and entries for the Diary and this we see as OUR SETTLED POLICY. This means you need to get familiar with writing your article on our template and including your pictures as jpegs. Expect about five working days for an article to appear and try to get them in early if the date is important.
It also means getting used to making the most of the DIARY and putting your events onto it in good time - with a whole paragraph of explanation. Doing this is simple; your Diary entry usually goes onto the site within 24hrs and we are ready to help if needed.
OUR OPEN EDITORIAL POLICY – To be a platform for local News, Information and Opinion
The role of the Editor is to be responsible to the Management Committee for the overall management of the site as regards content and the development and encouragement of contributors. As regards content our policy is to publish every article we are sent - regardless of the point of view of the sender - provided it is legal, decent and honest, we know who has written it and it is the author's own work. (for more detail see Contribute) The same goes for comments. Why? Because our aim is to make the WW the leading source for news, views, information, pictures and opinion regarding what is going on in Wincanton and the surrounding towns and villages. Currently I am Editor and Mandy Cochrane is Associate Editor and shares with me responsibility for checking content and helping contributors. It is not our role as editors to rewrite material sent to us (which should be in finished form) though we may suggest ways of making articles more readable or point out that it might do better in the Diary. If articles or comments are deemed by us to be controversial, we may encourage a reply to provide balance, but that will be to stimulate debate and discussion, not to censor it.
CAN YOU AFFORD NOT TO USE THE WINDOW?
After a year many businesses and organisations still have not yet taken up our offer that you can write articles describing and illustrating what you do and put any events you organise on the site FOR FREE. Perhaps some think this is some sort of trap. It is not. Remember our basic aim is simply to promote Wincanton and this area. So please, think about it and send us an article after you have read the advice under CONTRIBUTE. As regards businesses we are able either to write an article about your business for you and or provide you with professional quality photographs for a charge. We are though very happy for you to do that for yourself.
WHAT ABOUT ADVERTS?
We launched the WW a year ago knowing tough times were ahead and that money for advertising would be sparse and the costs of printing would increase for everyone. Soon in 2011 we will be offering businesses the opportunity of placing adverts on the site. Unlike articles that drift down and eventually leave the Home Page (even though remaining accessible) adverts will be flagged up on the Home Page for the period paid for. They will be good value and much cheaper than press adverts, but should provide us with enough revenue to pay our expenses and staff contributors. We are, however, and intend to remain a non-profit community organisation.
John Baxter
Editor