Wincanton's focused community website, providing news and information including a full calendar
News » Miscellaneous
Would You Like to Appear on ITV1's Secret Dealers?
Wednesday 19 December 2012, 19:34
By Katy Roberts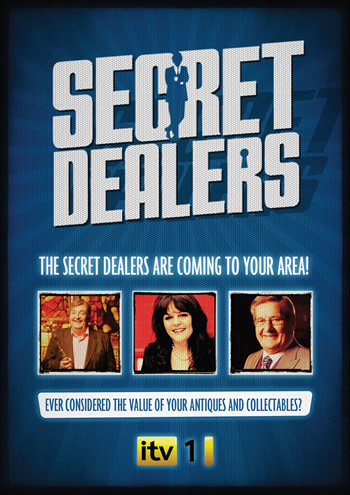 My name is Katy and I am a researcher on the ITV1 antiques programme, Secret Dealers. We are starting production on the fourth series of the show and we are looking for people with a passion for collecting from around the UK to apply to be on the programme. We are looking to film in Somerset at the moment.
Secret Dealers sees three rival antique dealers doing battle in private homes for items they can sell. The competing dealers tour the house inspecting everything of value. The owners are then faced with a bonanza of surprise valuations and cash offers on some of their most prized (or not so prized) possessions. They can either accept or reject the offers and the owners must then face the choice between sentimental attachment and the chance to make a fast buck.
In the past many of our contributors have given the proceeds from the show to charity.
If you are interested in applying and have antiques or collectables in your home, or if you know of someone that might be interested in applying to be on the programme, we would love to hear from you!
My number is 0117 970 7674 if you have any questions or would like to chat more about the programme. The email address is .