Wincanton's focused community website, providing news and information including a full calendar
News » Wincanton Window » Competitions
'Wincanton Winter' Competition Winners and Photo Gallery
Wednesday 21 December 2011, 13:37
By Mandy Cochrane
A look at the winning entries in our fun Wincanton Winter Competition, plus a chance to see all the other entries, judged by Wincanton photographers Graham and Trixie Hiscock and John Baxter.
Children's Competition - Aged 10 and Under
1st Prize - Winter Blanket by Sophie Hunt, Aged 6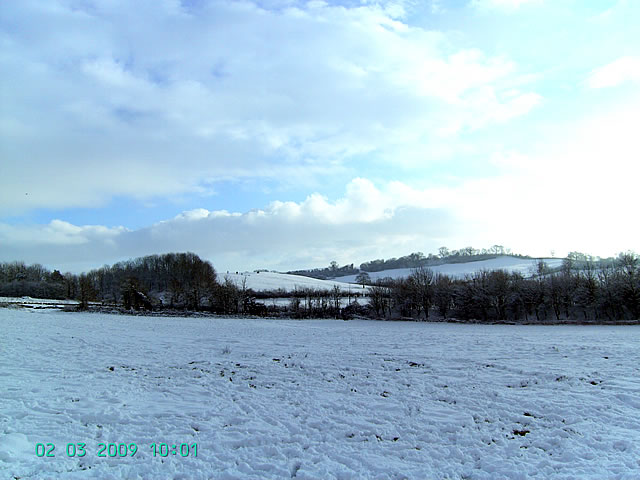 This really made us all feel cold and wintry! A great winning photo Sophie. You've won a lovely card-making kit and stationery kit from Boxhouse Publishing.
Runner Up - It's Cold Outside by Alice Macey, Aged 8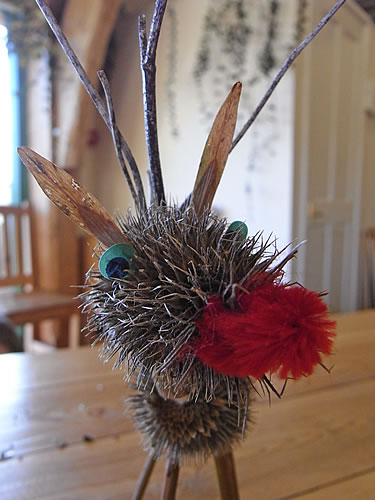 Lots of fun! Alice made this at Carymoor Environmental Centre. Well done Alice. Some Christmas choccies are yours!
Children's Competition - Aged 11 to 16
1st Prize - A White Christmas in Wincanton Skate Park, by Hannah Pink.
"Good composition, leads your eye in and makes you feel cold," said Graham and Trixie of this lovely winning entry in the Age 11 to 16 Category. I love this too Hannah. An HMV voucher for £20.00 is on its way to you.
Runner Up - Robin, by Lauren Feast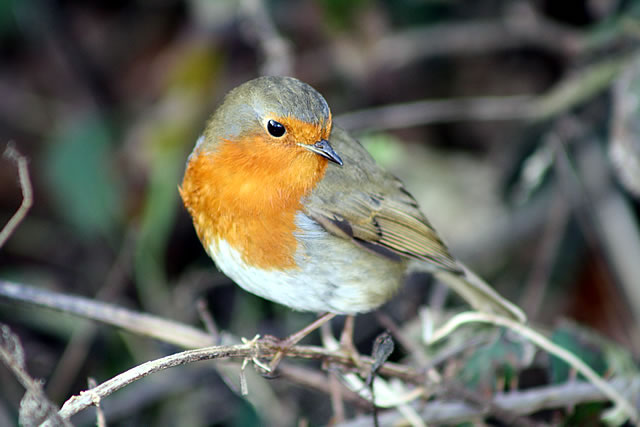 "The focus is good, it's very clear. The composition is lovely", said Graham and Trixie. Well done Lauren, you've won some Christmas choccies!
Adult's Competition
1st Prize - Wincanton Wonderland Waterfall, by Laurence J Mason Green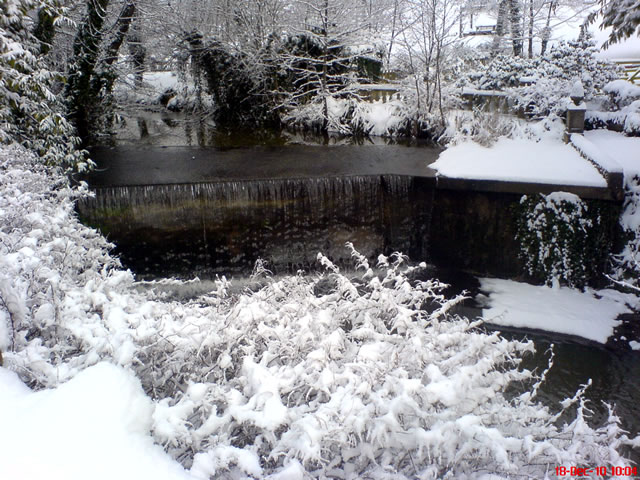 I love this Laurence. You've completely fulfilled the brief of making me feel cold. Our judge of the adult entries, John Baxter, liked this best. You've won £30.00 of vouchers from Myakka.
2nd Prize - Cold Morning by Suzy Turner-Wilcockson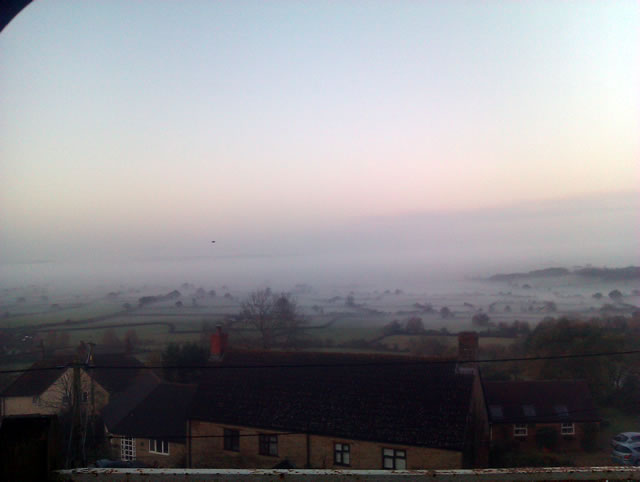 Brrr. The frost, mist and the rising (setting?) sun all combine to make me very glad I'm indoors by the fire. Two Premier Enclosure tickets from Wincanton racecourse are in the post Suzy.
3rd Prize - Snowy Bears by Leah Macey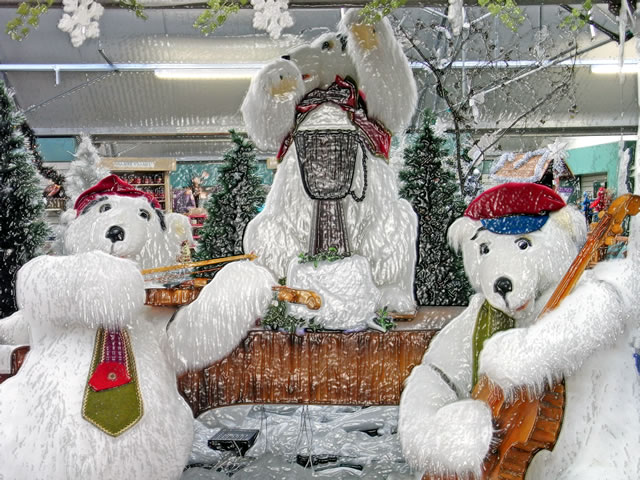 This is just so much fun. Actually it makes me feel warm and Christmassy AND cold at the same time! Thanks Leah, you've won a pampering cut and blow dry and some perfume from Jess Keill at First Impressions Mobile Hair.
4th Prize - Frosty Leaves by Melanie Giles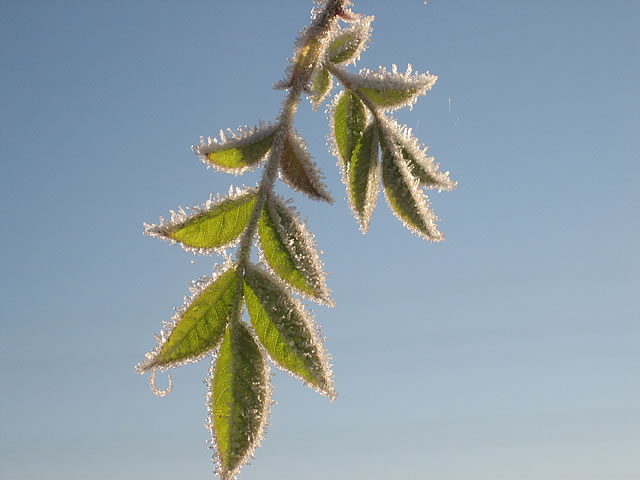 Look at the frost on those leaves! That winter-blue sky looks pretty chilly too. Melanie has won a specialist OCT eye scan at Sarah Gibson Optometrist, plus a discount voucher worth £35 off the purchase price of spectacles or sunglasses.
Here are the other entries from the competition:
Aged 10 and Under
Shepherd's Morning by Sophie Hunt, Age 6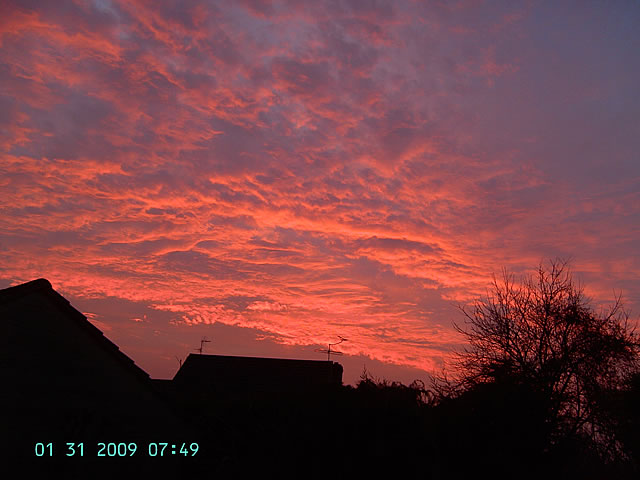 Who Ate All The Blackberries, by Josh Turner Wilkinson, Age 7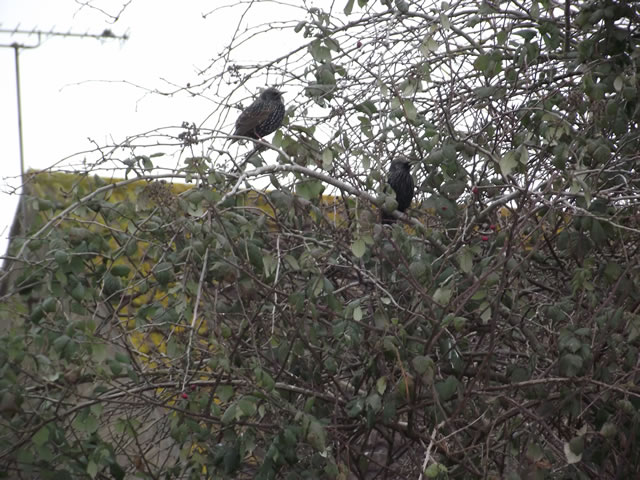 Aged 11 to 16
Robin (2) by Lauren Feast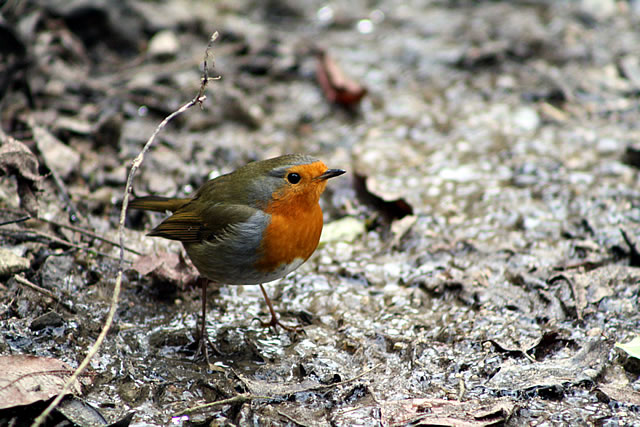 Snow in Templecombe by Deanne Gray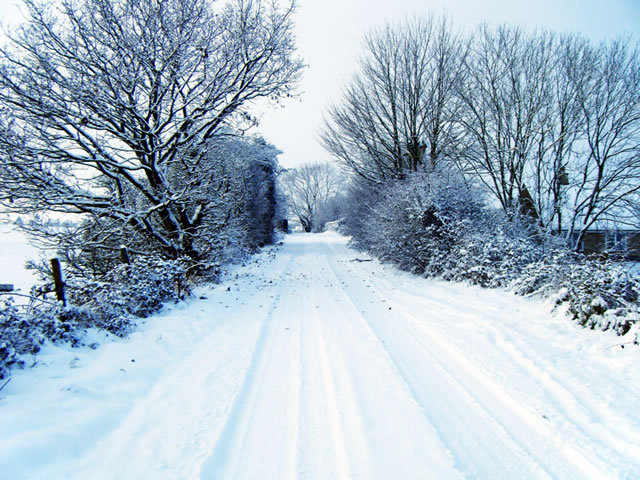 Wincanton Covered in Snow in Snag Lane, by Matthew Ley

We Wish You a Merry Christmas! Wincanton Town Band Plays in the Snow, by Hannah Pink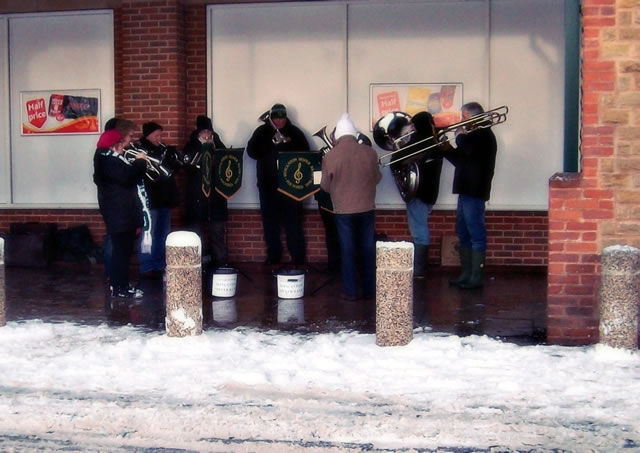 Templecombe in the Snow by Deanne Gray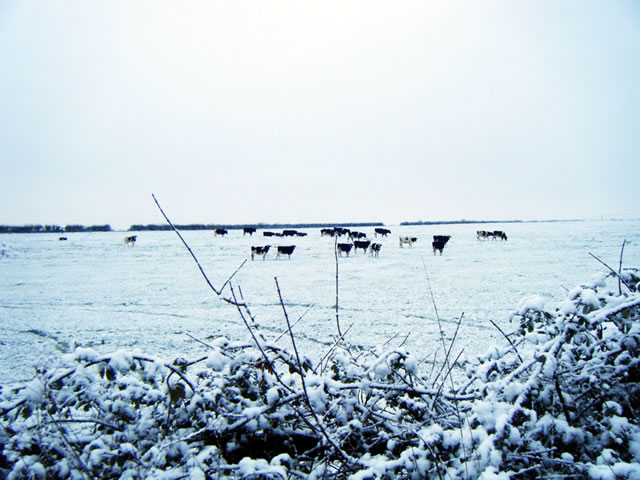 Frosty Flowers by Matthew Ley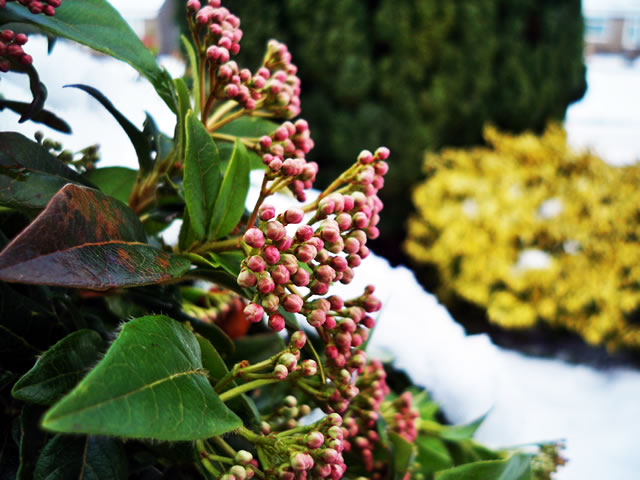 This Feels Like Home but Where is my Bone? By Cameron Turner-Wilkinson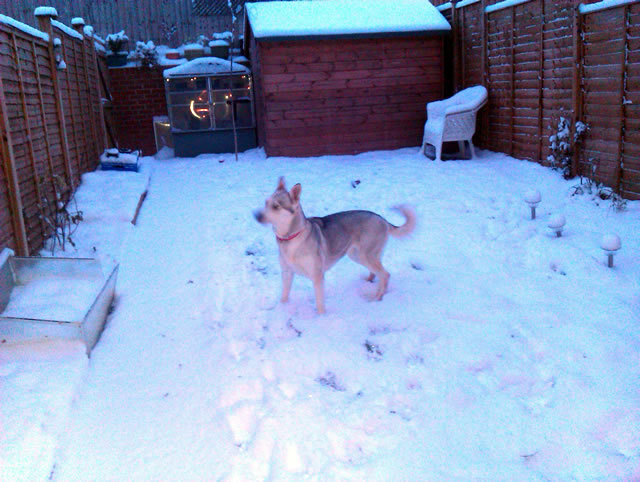 Adult
Alfred's Frost by Caroline Hunt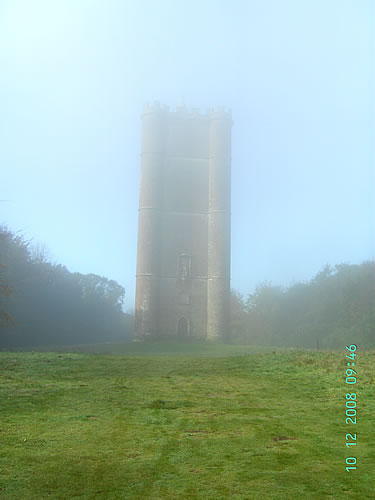 A Chilly Surprise by Caroline Hunt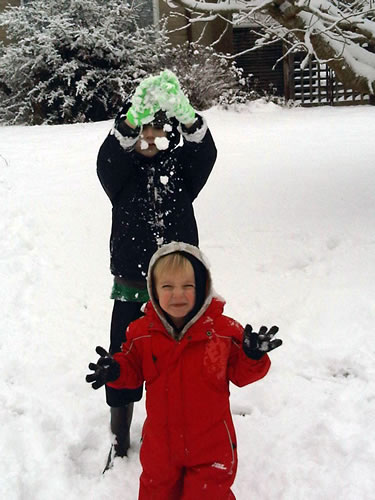 Wintry Wedding, by Sarah Finnerty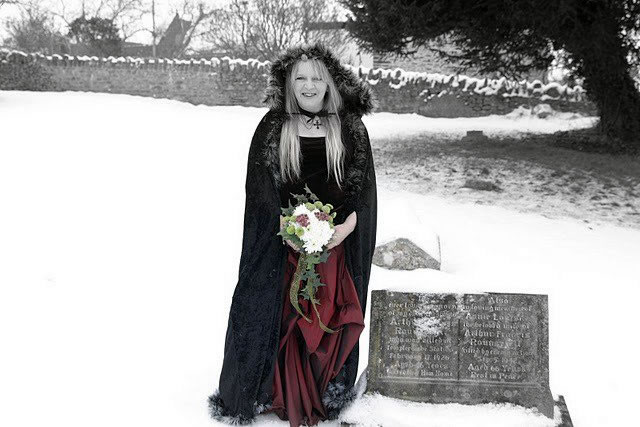 Well done everyone. It was lots of fun to look at all your entries and thanks for taking part. Thanks also to our judges, Graham and Trixie Hiscock and John Baxter for their time and comments. And most of all, lots of appreciation for our local sponsors for their very generous donation of all our prizes: Myakka, Sarah Gibson Optometrist, Boxhouse Publishing, Wincanton Racecourse and First Impressions Mobile Hair.
Have a great Christmas everyone, from everyone at the Wincanton Window. We look forward to enjoying your articles and comments in 2012!