Wincanton's focused community website, providing news and information including a full calendar
News » Councils » Town Council
Wincanton Town Council Public Statement September 2020
Tuesday 22 September 2020, 13:33
By Wincanton Town Council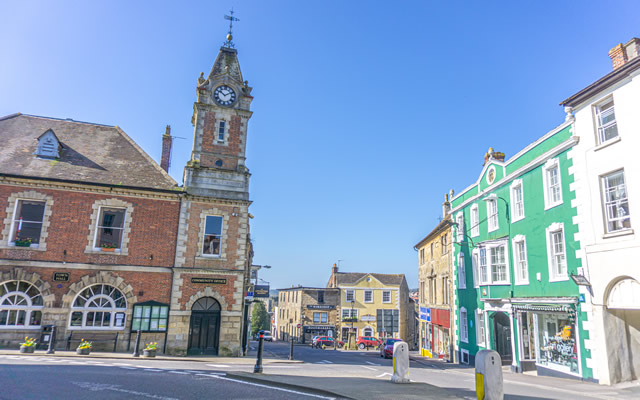 Dear residents of Wincanton, colleagues and friends. This will be the first community information update from your Town Council, to become a regular bulletin throughout the Autumn and Winter, to support and inform as necessary during what are likely to be difficult times ahead.
In addition, to provide ongoing information about our vision for the Town and the myriad of initiatives already in motion within Wincanton for the Future, and over our three-year plan. We make no apologies for repeating once again that the realisation of the fullest possible potential for Wincanton is our passion, and our belief, determination and focus is to achieve this for the benefit of all.
You may have become aware of dissent from some councillors and some residents, about the council and in particular against our Chair and Mayor. This has manifested itself in much negativity in recent Council meetings. The way such dissent has been handled by a few has shocked and saddened us. Reasoned democratic debate is one of our most important freedoms but repeated insult and unfounded denigration of individuals is not. We do not for a moment believe this is supported by most of our residents, but we understand that when we begin to do things differently it is difficult for some to embrace change.
Change, though, is the engine of progress, and the professional and personal aspiration to make our lives better is a wholly natural desire. We all realise that our lives have been compromised to an extent during the COVID-19 crisis, but we have absolutely no doubt that the strength of our community and the now firmly rooted plans for our town's future are paramount in achieving a happy, healthy and caring town. We look forward to re-starting our engagement events as soon as it is safe to do so, but in the meantime, your councillors will be working in unison with our stakeholders, Wincanton Chamber and many of our community organisations going forward.
We will also be talking to others as well, over time; representatives of councils and communities all over Somerset, sharing ideas and fostering good relationships for the future.
We also wish to thank those councillors who have now chosen to leave us, for their service and commitment over many years. We are confident that when we begin to see the results of our efforts, that differences can be put behind us and Wincanton's journey will continue harmoniously for the benefit of all.
Signed
Councillors Elaine Galitzine, Zac Greening, Tom Power, Lizzy Ralph, Sue Shelbourn-Barrow, Dave Smith, Ian Thomas, Ray Tudgay, Vicky Vagg and Lynda Walters.