Wincanton's focused community website, providing news and information including a full calendar
News » Councils » Town Council
Come and see the design for Wincanton's new skate park
Wednesday 19 June 2019, 19:34
By Dave Smith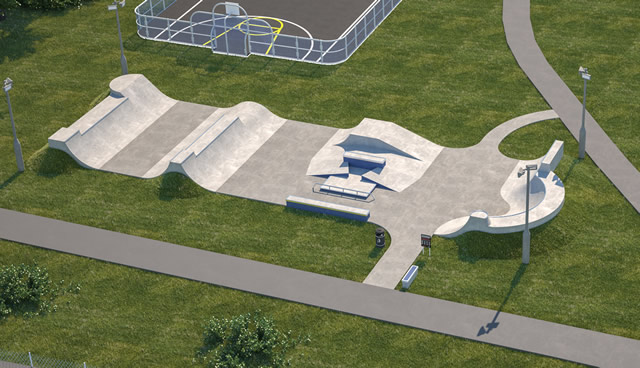 Wincanton Town Council has been planning and fundraising to replace the Town's aging skate park. Wear and tear is starting to incur maintenance costs as the facility exceeds its expected lifespan.
Earlier this year a consultation event was held in the Town Hall, at which a representative of skate park designer Maverick Industries was able to collect a great deal of constructive feedback from locals to aid in the designing of the new facility. Riders of a wide age range turned out to see examples and give suggestions and opinions, ephasising that use of the skate park is not limited to children of school ages.
Since the first consultation, Maverick has been working on a design that incorporates the suggestions they received. Now they're ready to reveal it at a second consultation event that has been arranged for Monday 24th June, 4pm - 7pm in the Town Hall. A representative will be available to discuss ideas and feedback on the plans.
"These designs have been drawn up based on discussions that we had with the local riding community at the previous consultation. The facility offers something for everyone and fits well within the proposed space. It has been designed as a community facility that offers challenges for more experienced riders and space for younger users who are just starting out.

The meeting on Monday 24th has been set up to present these ideas to young people and get their feedback on the plans. It will be the first time that most people will have seen them."

- Russ Holbert | Director, Maverick Industries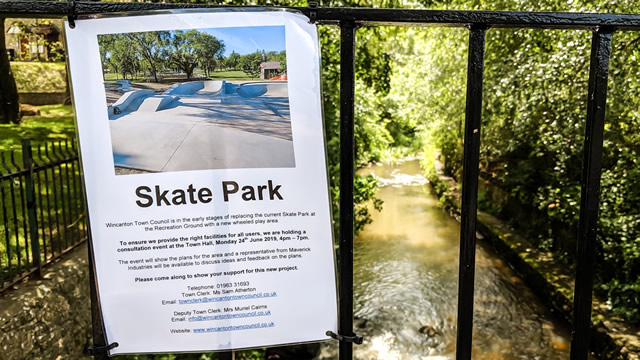 Originally built in 2004 with an expected lifespan of about 10 years, the existing skate park is of steel construction with a tarmac floor that is wearing to gravel at the foot of each slope, rendering it unfit for purpose and incurring repair costs. The new facility will be built entirely with concrete, making it both more robust and easier to repair, with a lifespan that could exceed 30 years.
The new design was expected to cost in the region of £140,000, but alterations based on feedback at the first consultation have resulted in an increase of the budget to around £160,000. It was suggested, for example, to scrap an incorporated seating area in favour of a larger skating surface.
Deputy Town Clerk Muriel Cairns has taken responsibility for all the fundraising bids on behalf of this project, and in the last few months her tireless work has begun to bear fruit. In addition to the £37,000 Wincanton Town Council originally allocated to the project, Sport England has agreed to contribute £20,000, and on 12th June, South Somerset District Council's Area East Committee voted unanimously in favour of a £12,500 grant. Muriel awaits the results of some of her other funding bids, including one to Viridor for £50,000 and another to the National Lottery for £10,000.
The Town Council agreed early on that to make up for any fundraising shortfall money would be borrowed to the tune of up to £160,000 from the Public Works Loan Board which lends money for public sector projects at low, fixed interest rates. Thanks to Muriel's efforts it looks like there'll be a great deal less to borrow.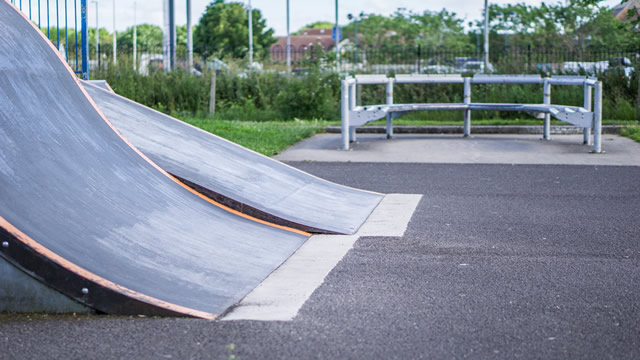 With a large portion of the funding already secured, and an expected build time of around four weeks, the Town Council hopes the new facility will be completed and opened within the year.
If you have any questions in advance of the consultation event on Monday, contact Wincanton Town Clerk Sam Atherton on 01963 31693 or .
---
Related articles