Wincanton's focused community website, providing news and information including a full calendar
News » Clubs/Associations » Wincanton Gardeners
Wincanton Flower Show 2016
Friday 23 September 2016, 21:06
By Richard D'Arcy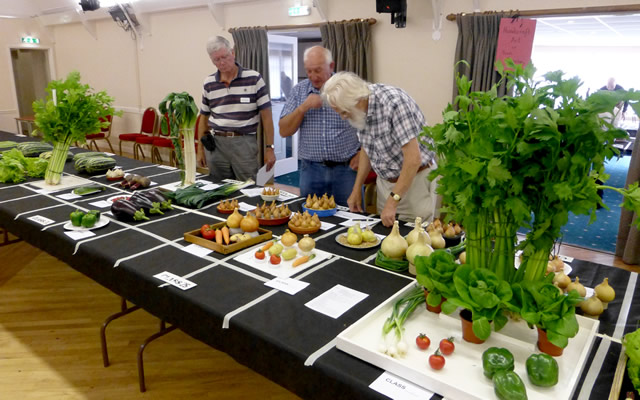 Wincanton & District Gardeners Association, affiliated with the Royal Horticultural Society, held its 61st Annual Flower Show on Saturday 3rd September in the Memorial Hall.
The show offered a variety of classes in which entries could be made. This ranged from vegetables, flowers and fruit to home craft and handicraft. It also encouraged novices and children to enter.
Judges of the exhibits commented on the good standard of entries despite the slightly lower number compared to last year, probably due to the sometimes difficult weather pattern. Despite this the competition was as keen as ever.
Exhibitors have to plan well in advance and decide what they intend to enter on show day. Very often this involves dedicated care of vegetables and flowers, or the production of items for the handicraft section.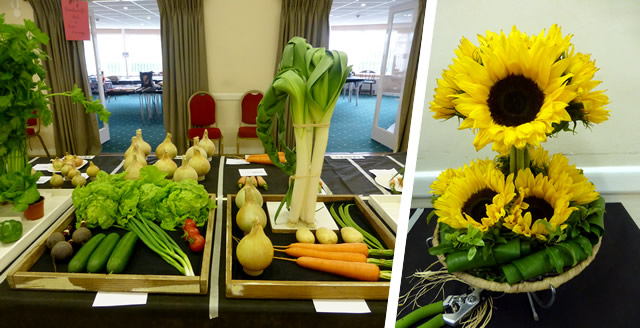 Trophies were awarded to the following entrants:
| | |
| --- | --- |
| WGA Challenge Cup (vegatable classes) | Andrew King |
| John King Memorial Cup (collection of saladings) | Marcus Giles |
| Ted Pleasants Memorial Cup (collection of vegetables) | Andrew King |
| Sid Pleasants Memorial Cup (potatoes) | Andrew King |
| Onion Cup | Andrew King |
| Forrester Cup (fruit classes) | Richard D'Arcy & Ann Cook |
| Holbrook Cup (flowers) | Richard D'Arcy |
| Jack Chilcott Cup (dahlia classes) | Richard D'Arcy |
| Floral Arrangement Cup | Pat David |
| Association Rose Bowl (homecraft) | Gill D'Arcy |
| Handicraft Cup | Diana Noble |
| Clementina Cup (most points overall) | Andrew King |
| Diamond Jubilee Cup | Len Manning |
| RHS Banksian Gold Medal | Marcus Giles |
| RHS Bronze Medal | Eric Stokes |
| Member Competition | Inge Nicholls |
| Emily Fencott Cup | Richard D'Arcy |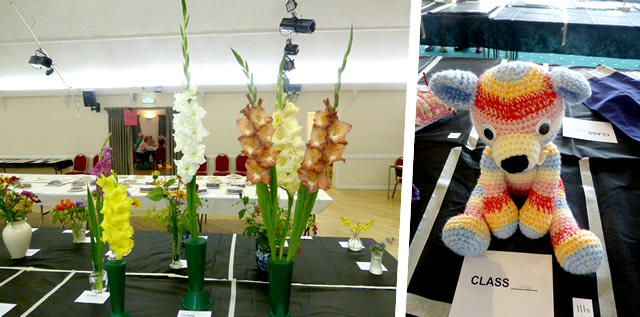 The association, the objective of which is the promotion and advancement of horticulture and friendliness, has a programme of events for members throughout the year. This includes talks, visits and seasonal events, to which new members are always welcome.
If you would like to join the association please contact the Association Secretary on 01963 33160 or the Show Co-ordinator on 01963 32081 for further information.
The 62nd Annual Flower Show will take place on Saturday 2nd September 2017. New exhibitors are always welcome and advice will be freely given if needed.
The association AGM will be held on Friday 7th October 2016 at 7pm in Wincanton Memorial Hall, followed by a talk on the National Garden Scheme.