Wincanton's focused community website, providing news and information including a full calendar
News » Business » Wincanton Chamber
Wincanton Businesses Together is Re-Branding
Wednesday 27 May 2015, 23:26
By John Smith
For some years Wincanton Businesses Together (WBT) has been the acting Chamber of Trade and Commerce for Wincanton and District. Being affiliated to the Somerset Chamber of Commerce the organisation has decided to re-brand to take better advantage of the popular Somerset branding.
The Somerset Chamber is also a full member of the British Chamber of Commerce. So with immediate effect:

becomes:

The new branding comes with a complete re-vamp of how the Wincanton Chamber will work in the local community. WBT worked hard with limited resources to help encourage and promote our High Street traders. The jewels in that crown have been the creation of the annual Christmas Extravaganza, bringing the business and residential communities together for late night shopping and entertainment, and working with the Town Council in the battle to keep parking free at the point of use in our car parks.
With the new branding and set-up, Wincanton Chamber is now looking to reach beyond the High Street, and build relationships with businesses that are on our Industrial Estates, and home-based businesses. Wincanton may be a small rural Somerset town, but it has an amazing business community, much of which is invisible. It's estimated that home-based businesses may account for up to 50% of the overall business community.
Wincanton may be small, but it has businesses with world-leading reputations. Henshaw Inflatables is a world leader in floatation systems. In a small, hidden courtyard setting we have Fishing Matters, a company that is a world leader in the supply of fishing hooks. On one of our trading estates we have one of the biggest UK producers of cheese, Wyke Farms. This company has reached the point where its nearby farms create their own power from their own cows' natural by-products. Business in Wincanton is far from boring.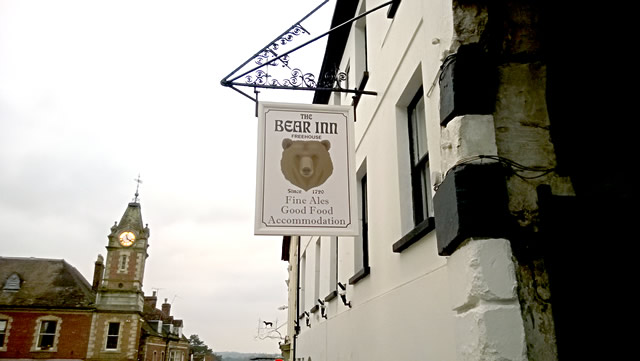 To launch this new phase Wincanton Chamber is inviting all local businesses to join them at The Bear Inn (Sweetman Hall) on Friday 29th May at 6.00pm to launch the new look Chamber and begin to plot the way forward.
Guest speaker for the evening will be Bernard Pearson, owner of Discworld Emporium, dedicated to all things Terry Pratchett. There will also be plenty of time to network with other local businesses, and several other local organisations which can bring benefits to the table.
The Chamber will also be holding a raffle, with a hamper for a prize. All you need to do is bring a plentiful supply of business cards. Put one card in the raffle jar and we will ask Bernard to pick a winner. Use the other cards to get your business better known by those present.
The evening will start with a finger buffet, so to ensure ample food the Chamber needs you to confirm your attendance by end of day Thursday 28th.
E-mail to – or Tel: 01963 34327
The Wincanton Chamber looks forward to meeting you on the night.