Wincanton's focused community website, providing news and information including a full calendar
News » Business » Wincanton Chamber
Wincanton Businesses Together Annual General Meeting + FREE Online Marketing Seminar
Tuesday 10 May 2011, 21:44
By John Smith
WBT would like to invite you to join us on Friday 13th May for our Annual General Meeting.
Venue: The Shed, The Balsam Centre, accessed from the Memorial Car Park.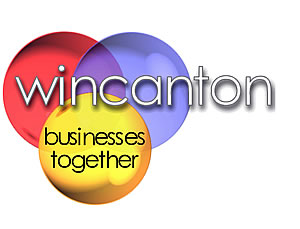 Time: 7.00pm
FREE Seminar: The Power of Social Media and Online Marketing
At this meeting we will bring you up to date with:
What has happened over the past year.
What we are planning for the next year.
What new ideas we have that need your help.
We may only be a small rural market town, but Wincanton does have an amazing business community. We believe that if this business community can work together we can do great things in this town and far beyond. That's the big crunch point. We need your input and help.
We are all involved in running our businesses, and that takes up most of our time. But if we all work together and share the load, we can do so much more.
WBT is here to work with:
Town Based businesses.
Businesses based on trading estates.
Businesses in outlying rural areas.
Home based situations.
Away from the town centre we think naturally of Trading Estates. However we don't tend to think about the vast number of invisible businesses. People who work from home, or from rented commercial units in rural locations. I believe that those unseen businesses may actually be the biggest business sector in this area. People who are:
Fully self-employed.
In full employment but have part time businesses/hobbies in their own time.
Thinking about trying to set up their own businesses but not sure how to go about it.
WBT is here to represent you all at local, regional and national level. We have access to information and people who can help you in your situation. It's there for the asking. What you don't ask for, you don't get.
WBT has grown steadily over the last few years, and we now find ourselves at a place where, to move forward we will need new bodies to join the committee. This is good news indeed. We hope that you will want to help us go forward. If you are interested in joining the committee please email us stating your interest and what qualities you will bring to the committee before Friday so that we can get your interest proposed at the AGM.
We hope that you will take that first step and join us on the night. It will be a good evening. If you want to join us you can complete a membership form at the AGM, or return it to us via post or email afterwards. If you can't be with us on the night but are interested in what we do, please contact me on 0845 166 5068 or email . We will then add you to our database so that we can keep you up to date with all relevant business information and opportunities.
We look forward to meeting you at the AGM and working with you for a better future for our business community.