Wincanton's focused community website, providing news and information including a full calendar
News » Business » Wincanton Chamber
Why We Must Regenerate Our High Streets
Friday 9 March 2012, 11:27
By John Smith
At this present time there is a lot of talk about how to regenerate or re-energise our High Streets. This seems to be a regular event. Every time the UK enters into a recession of sorts we hear those well-hacked phrases bouncing off our ear drums with a regular heavy beat.
So what, if any, relevance does regeneration have for us here in Wincanton, Castle Cary and towns throughout the area?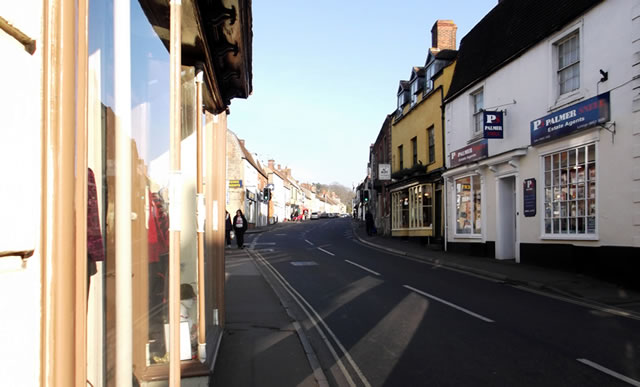 Every day High Street traders and business owners turn up at their places of business, unlock the doors and wait in the hope that local residents and visitors come their way to do business. For these brave traders life is not easy. Gone are the days when you opened a High Street business and everyone naturally came to buy your product/services. In these modern times you are under the cosh of the major supermarkets that have drawn the majority of the shopping footfall to edge of town retail parks.
In Wincanton we have both Morrisons and Lidls that attract by far the biggest footfall away from the High Street. In essence Morrisons and Lidls, between them, are now Wincanton's "town centre". Our town centre may still be the geographic centre, but the vast majority of the business is now done on our edge of town Retail Park.
Over many years our High Street has had to make serious adjustments. What's the point of trying to provide the same products/services that Morrisons or Lidls supply? Nine times out of ten you are beaten on price by a mile because they have the buying power to get everything at ridiculously cheap prices.
Ask farmers what they get paid for the milk they supply to the major supermarkets, and then look at what you pay in that supermarket for that same product. Supermarkets have become huge juggernauts that have the simplest of aims. Buy products as cheaply as possible, and sell it at a profit. These supermarket chains have colossal power in the market place, and have no real thought for rural towns or High Streets.
They don't care if Somerset High Streets get converted to private residences. They welcome that prospect. So in those circumstances the answer is simple. Don't even try to compete unless you have a very clear edge that levels the playing field. Like many other towns in similar rural areas, Wincanton has adjusted to become a High Street with a very good, and growing selection of unique and specialist shops. But being unique and specialist may not be enough in these tough economic times. So what can these businesses do to help themselves?
I suggest that they can start by doing an in-house study. We have just lost 180 jobs with the closure of the Adams Cheese packing plant. This was the result of a large international business doing a company-wide business assessment. The only difference between them and any High Street shop is size. We all need to reassess from time to time, and make adjustments as needed. In tough times we especially need to double check that our spending is good and that it brings the best possible return. Nobody worries too much when business is good, but in hard times we hurt as the inflow of money dramatically reduces.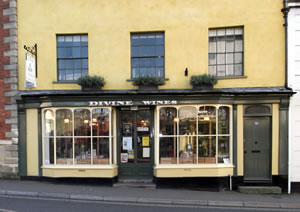 I was pleased to see one such High Street business taking a positive step. Divine Wines of High Street, Wincanton is a long standing local business. But in this difficult economic climate Jenny, the owner, has decided to use her shop space more effectively. She has created an in-house gallery to display paintings by local artists. At the moment the paintings are by Margaret Kelly of Bayford near Wincanton.
So if you feel like having a nice glass of red or white, or even a great cup of coffee, tea, or hot chocolate etc., why not drop in to Divine Wines in Wincanton High Street, and you will have the added bonus of being able to examine the selection of paintings supplied by Margaret Kelly. The paintings will be on display for the next few weeks.
This is a great example of a small High Street business working smart. Jenny is sowing some seeds and I have no doubt that this will prove to be a very interesting experience and could well be a fairly long term measure. It's a great way to attract new business. And don't we all need that? Maybe you have other ideas that could be used to help our High Street businesses survive and thrive in these difficult times. Contact me at and let me know what you would do. Help us to keep strong and healthy High Streets.