Wincanton's focused community website, providing news and information including a full calendar
News » Miscellaneous
Wincanton mum calls for support for inspiring book written for girls of our future
Wednesday 6 March 2019, 22:00
By Jo Maloney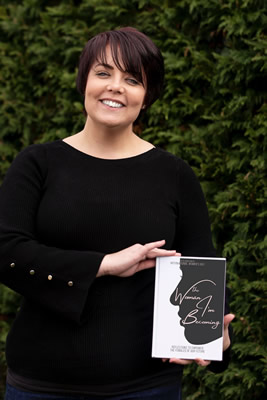 'The Woman I'm Becoming' is a celebration of World Book Day and International Women's Day with proceeds providing scholarships to young women nationwide.
---
[UPDATE 8th March 2019:] Congratulations to Michaela and the other co-authors, who have successfully achieved Amazon #1 Bestseller status today! You can buy the book here.
---
This International Women's Day, Michaela Pay from Wincanton is excited to combine forces with other successful women from across the world, to inspire the females of our future as she shares her story to make an impact on this year's IWD campaign, #BalanceForBetter.
Michaela has contributed a chapter to this collaboration book that is launching on International Women's Day, 8th March 2019, for just 99p, and all the authors hope a great many people will download it within the first few hours to enable them to reach as wide an audience as possible, and achieve best-seller status for all the authors involved.
Inspired by her pre-teen daughter, Freya, 11, to whom her chapter in the book is dedicated, Michaela is calling for her local community to support her. She hopes that this book will become a best-seller on International Women's Day and the royalties will provide scholarships through 'Your Future Self' – an academy set up to help young people transition into adulthood. The money from book sales will help fund scholarship places for young adults to attend self-development retreats, as part of Michaela's commitment to empower not only her own daughter, but the next generation of women and future generations to come.
Elements of her story that she shares include moving from London to a small town in the countryside at 14, feeling different in her new rural school, having no friends, and suffering signs of stress including dry skin, palpitations and anxiety about what others thought of her. Battling with her self-image led to Michaela suffering with anorexia. Michaela shares her journey, recovery and how she found self-belief. She hopes that her story will inspire others who may feel they have no one to turn to who understands.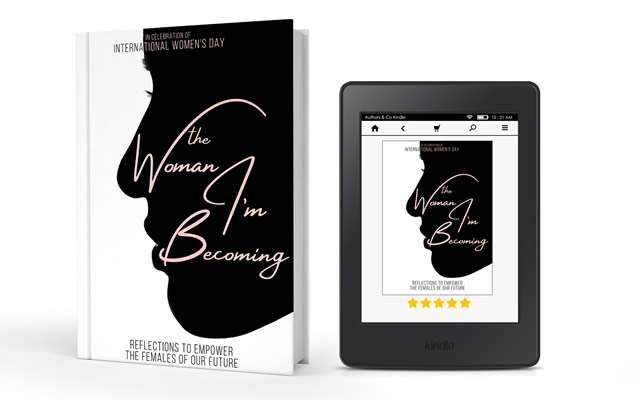 Michaela has been a personal trainer for a few years, but a qualified fitness instructor for over a decade, specialising in nutrition for physical activity. She is also a certified Body Image and Self Assurance Coach, and woven through her chapter is advice on subjects such as self-image, self-worth, confidence, calories, diet, exercise and mindset, with her key message being:
"The most important thing to remember is that you are beautifully and perfectly unique just the way you are. Too many days are wasted on comparing ourselves to others and wishing we were someone else. Too much energy is used up trying to be something we just aren't. Everybody has their own strengths and weaknesses, that includes you. It's only when you accept what you are – and what you are not – that you can truly succeed and be happy in your own skin."
Michaela believes that being a teenage girl today is hard and a little support can go a long way, especially when faced with statistics such as these.
Alarming facts

1 in 4 girls will self-harm before they leave school. There has been a 70% increase in 10-14 tear olds attending A&E for self-harm. (www.nice.org.uk and www.hacic.gov.uk)
Girls as young as 5 are worrying about their weight. By the age of 10, 80% of girls will be on a diet to change their body shape. (APPG Report 2012 and Common Sense Media 21/1/15)
47% of girls feel the pressure to look attractive is a disadvantage to being a girl – this figure rises to 76% for 15/16 year olds. (APPG Report 2012)
Teenage girls are now more likely to suffer partner abuse than any other age group. 12.7% of girls aged 16-19 have experienced domestic abuse in the last year alone. (British Crime Survey 2010)
33% of girls aged 13-17 have experienced some from of sexual abuse. (NSPCC 2009)
68% of female university students experience sexual harassment on campus. (NUS Hidden Marks Survey 2010)
Girls are now 3x more likely to suffer from depression and anxiety than boys and on any give day up to 5% of girls aged 12-17 will be prescribed anti-depressants. (Nuffield Foundations, Social Trends in Adolescent Mental Health 2013)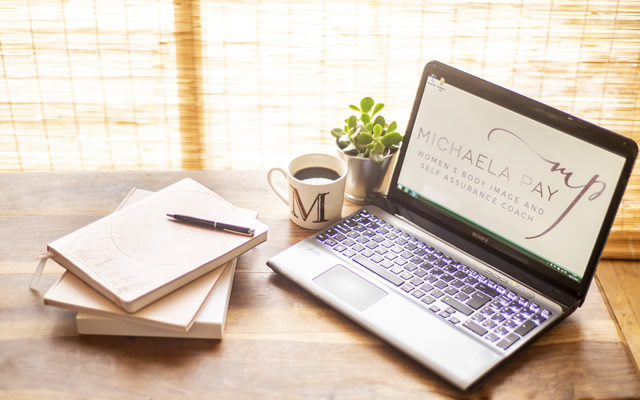 This passion project was spearheaded by 31 year old Abigail Horne, Founder of Authors&Co which helps women leave a legacy through creating bestselling books. Abi felt compelled to show young women how to be kinder to themselves, love and value themselves and feel empowered to create the futures they desire after recently having a baby girl. Passionate to support her, Michaela also wants to make an impact on future generations.
The collaboration book 'The Woman I'm Becoming', available on Amazon on Friday March 8th to coincide with International Women's Day, is a celebration of both World Book Day and International Women's Day in one. It brings together female entrepreneurs from across the globe, all of whom are experts in their field, to share their stories, reflections, advice and guidance on subjects from money, health, and relationships to self-worth, wellbeing and authenticity.
Abigail hopes to make this year one to remember for Michaela, to showcase her as a best selling author and to also leave a legacy for future generations. Michaela is also donating hard copies of the book to her daughter's school.
"I am delighted to be involved in this incredible collaboration book for International Women's Day – uniting with other women from around the globe to help empower 14-18-year-olds.

"When I was growing up, there were so many things I wish I'd have known, and looking back, so many things that I could have done differently if I'd had the right advice and knowledge. For instance, it took me a long time to realise that I was pretty incredible in my own right and I didn't need others to validate my existence. I wish I'd known that food wasn't the enemy and no matter what, my body needed the right foods, at the right time to stay healthy and strong. I wish I could have seen that loving my body and being proud of it and what it could achieve wasn't weird and that encouraging other girls around me to do the same would have helped them too… and that's why I am sharing my story as part of this incredible book.

"As a mum of a teenage daughter myself, I can see how hard it can be for them to love who they are and not feel influenced by social media and peer pressure. I am passionate about using my story, knowledge and expertise to help educate teenagers about what it is their bodies need in order for them to grow into healthy, confident, awe-inspiring young women!"

- Michaela Pay, Body Image and Self Assurance Coach
Authors&Co has already changed the lives of many women and female entrepreneurs from around the world, having helped over forty women globally to become best-selling authors whilst reaching millions of readers worldwide. To find out more about how to support the book visit authorsandco.com.
Authors&Co and Michaela are looking for local women to join their social media campaign. They'd like thousands of women across the globe to collaborate on the 8th March by sharing their rallying message simultaneously to further increase the impact. Join the social group on Facebook.
Following the launch of the International Women's Day book, Authors&Co is hosting a charity meet and greet event with some of the authors. Money raised at this event will also be donated to Your Future Self Academy to fund scholarship places for young adults to attend self-development retreats.
"We are delighted to be supported by this book launch event. We help young adults with mindset, team building, sports, employability skills, leadership, goals and money management. Our retreats are pioneering, transformative, guaranteed to be fun, and will help young adults authentically connect with their peers. The retreats are an opportunity for young people to feel empowered when making career choices; this will be achieved by helping them explore extracurricular activities in a stimulating learning environment."

- Alison Goodwin, Founder of Your Future Self