Wincanton's focused community website, providing news and information including a full calendar
Headlines » Councils » SS District Council
South Somerset District Council's Civic Roles Chosen
Thursday 26 May 2011, 12:30
By Dawn Haydon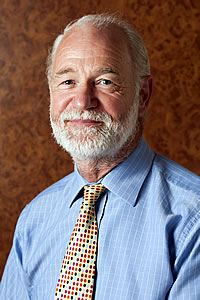 New civic roles and responsibilities at South Somerset District following the May elections were chosen at the annual Meeting of the Council last night.
Cllr Ric Pallister was announced as the new Leader, while Cllr Mike Best became the new district council Chairman for the next four years.
Cllr Tim Carroll was confirmed as the Deputy Leader and Cllr Roy Mills remains the Deputy Chairman.
New Leader Cllr Ric Pallister has been a district councillor since 1999 and also serves as a Parrett ward member. He said,
"Leading the council successfully through the choppy waters of the worst financial situation that local authorities have faced in many years will be a real challenge.

"There will be no easy answers, and I am well aware that some decisions we may have to take will not be popular.

"I am, however, fortunate that I will have 59 other councillors also doing their best for the people of South Somerset throughout the next four years. As a team, we will work together, and I look forward to building that team."
Cllr Mike Best, new Chairman, is a Crewkerne ward member and has been a district councillor since 2005. Also a town councillor, he said, "I am very much looking forward to meeting people across the entire district. Locally, when I was Mayor for Crewkerne for nine years, I wanted to do as much as possible and go out and support as many people as I could, and it's this I would like to continue only on a much wider scale."
The district council's Executive, including new portfolios, was also announced as follows:
| | | |
| --- | --- | --- |
| Name | Party | Role |
| Ric Pallister | Lib Dem | Leader: Strategy and Policy (including Housing, LSP, Human Resources, Efficiency agenda, Performance, Area Development and oversight of Civil Contingencies) |
| Tim Carroll | Lib Dem | Deputy Leader and Vice-Chairman of the Executive (including Finance and Legal Services, Strategic car parks income, Revenues and Benefits, Spatial Planning, Strategic Asset Management, South West Audit Partnership, and, Procurement) |
| Sylvia Seal | Lib Dem | Leisure and Culture (including Sport, Countryside, Arts, Heritage, Health and Well-Being, Third Sector and Partnerships, and, Member Development) |
| Jo Roundell Greene | Lib Dem | Environment and Economic Development (including Waste and Recycling, Street Scene, Somerset Waste Board, Economic Development and Regeneration, and, Equalities and Diversity) |
| Henry Hobhouse | Lib Dem | Property and Climate Change (including Strategic Transport, Engineering and Property Services, Climate Change, ICT & GIS, Civil Contingencies, Business Continuity, Somerset Waste Board) |
| Peter Seib | Lib Dem | Regulatory and Democratic Services (including Development Management, Environmental Health, Building Control, Licensing, Health and Safety, and, Democratic Services) |
| Tony Fife | Lib Dem | Area South Chairman with strategic responsibility for Yeovil Vision and Community Safety |
| Angie Singleton | Lib Dem | Area West Chairman with strategic responsibility for Market Towns |
| Patrick Palmer | Ind | Area North Chairman with strategic responsibility for Rural Communities |
| Michael Lewis | Con | Area East Chairman with strategic responsibility for Customer Services |
The new political make up of South Somerset District Council following the May local election is: 31 Liberal Democrat seats 25 Conservative Party seats and 4 Independent seats.
For more information see the minutes of the Full Council meeting, available next week, at www.southsomerset.gov.uk or call South Somerset District Council on 01935 462462.