Wincanton's focused community website, providing news and information including a full calendar
News » Villages » Milborne Port
SK8PIPEDREAM Youngsters Fundraise For Milborne Port Project
Thursday 17 May 2012, 11:30
By Mandy Forsey
SK8PIPEDREAM has been established since January 2010 and is made up of youngsters eager to raise funds for their community. The members of the group range in age from 7 to 14 years. Each young person has a role in this club from Chair to Vice Chair, Secretary and Treasurer.
The group managed to raise £23,500 in their first year and this was to improve the existing skate park in the village. They raised the money from organising coffee mornings, garden parties, Easter egg hunts, Christmas craft and food markets, quiz nights and many more events. Some of these events were attended by over 1,000 people. They managed to gain the support of fashion designer Jasper Conran and were allowed to use his property for some garden parties they ran.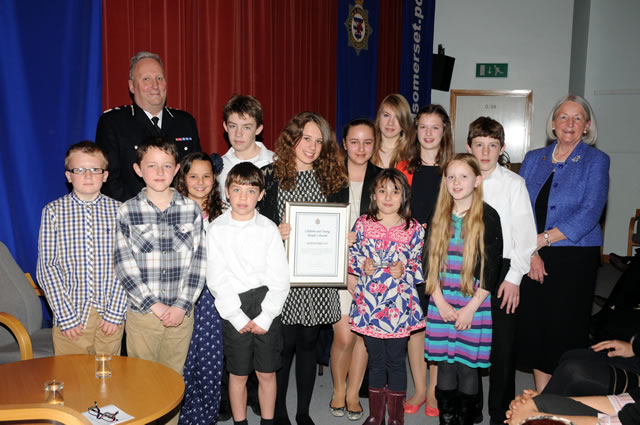 They carried out various community consultations to make sure that the money was spent on the right equipment that had been requested by the community through consultations.
The events were meticulously organised to ensure they impressed Jasper Conran and the friends he invited from London to share the event.
These events were a huge success and the group have the full support of the village as they have proved themselves time and time again.
They work tirelessly organising local fund-raising events, and they never moan about the work load. They are always very energetic and enthusiastic with some really great ideas on different ways to raise the funds.
The youngsters have decided not to stop there and are now fund raising for a new project, a community area in the village. This is a huge project that will cost about £85,000. They want to put in disabled access to the park area so everyone can enjoy it and install new play equipment for all ages to enjoy, including a zip-wire, a sensory garden and path and picnic areas with a shelter. This will be a great space for families to come and spend quality time together while enjoying healthy life style activities.
This group has gone from strength to strength and have grown as a group and have more confidence and have learnt lots of life skills they can take forward into the future. This group are always thinking of others, and at the skate park they are happy to show and help others new skills and jumps, whilst keeping an eye on their achievements, deterring and challenging others from spoiling it for everyone.