Wincanton's focused community website, providing news and information including a full calendar
News » Courses/Education
Redfearns Cook School Opens for Business on 18th March
Monday 16 March 2015, 12:26
By John Smith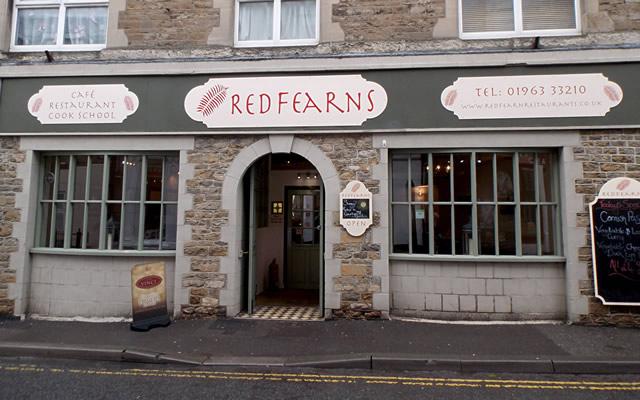 Local chef Geoff Redfearn, having established his quality Thai restaurant in Wincanton, is now taking the next step in his business plan by opening his own Cook School. The programme launches on Wednesday 18th March.
Geoff's Cook School will offer his students the chance to learn how to cook dishes they have previously enjoyed in his restaurant. Students who sign up for the courses will work in Geoff's kitchen, under the direction of the man himself.
Moving to Wincanton to open Redfearns, Geoff brought a lot of top end experience with him. He taught in some of London's top cookery schools before making the move to Wincanton. He was Chef/Director at the Michel Roux Jr Cookery School, part of the BBC's Saturday Kitchen Studio Complex. Geoff has been in the catering industry for over 30 years, amassing a wealth of experience to share with his students. He's an accomplished coach, mentor and teacher. For all who are interested in learning how to cook Thai food, the programme will be as follows.
Students will arrive before 7.00pm for a welcome coffee or tea. After a short introduction and demonstration, the students will get hands-on cooking tuition, working in pairs. After the tuition is complete the students will sit down to eat the fruits of their labours, with a complementary glass of wine.
Time table
Wednesdays 7.00pm until 9.30pm
18th March
Learn to make Thai starters and salads:
Chicken Satay - Handmade Spring Rolls - Wonton Soup
Thai cucumber salad
25th March
Learn to make Thai curries:
Thai Green Chicken Curry - Vegetable Jungle Curry - Beef Massaman Curry
Perfect Jasmine Rice
15th April
Learn to make Noodles and stir fries:
Perfect Phad Thai - Stir Fried Pork and Aubergine - Stir Fried Thai Rice
**********
The price is £35 per person per session, which includes your meal and a glass of wine. You must book and pay in full to secure a place. There is a maximum of 12 students per session. Just like the theatre, once booked there are no refunds. You may send someone else in your place. The session lasts for two hours with 30 minutes to dine.
"We will have lots of fun!"
- Geoff