Wincanton's focused community website for news, views and information including a full calendar
Headlines » Councils » Town Council
Councils Clash - Parking Meter Bullet Dodged in Wincanton
Monday 1 September 2014, 18:08
By John Smith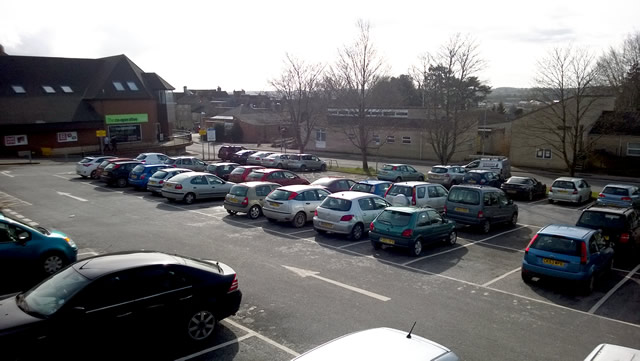 In 2012 Wincanton Town Council agreed a compensation package with SSDC to keep parking free in Wincanton. More recently Town Council voted to terminate the current contract in an attempt to negotiate better terms, leading to concerns in the community.
Because of contradictory statements from both Councils, the business community re-activated the original "Say No to Car Park Charges" poster campaign, supporting a High Street petition. In two short weeks 1508 signatures were collected. The petition results were collated and submitted to both Town and District Councils for their consideration in advance of the forthcoming SSDC Executive meeting on 7th August.
At the meeting in Yeovil, the "Public Participation" slot was an opportunity to present the real views of the community. First to speak was Wincanton Town Clerk, Sam Atherton who read out a very strongly worded statement on behalf of The Town Council. This statement caused the meeting to be halted to allow Chairman Rick Pallister to take legal counsel before continuing. The Executive will be looking into this statement to consider if any possible investigation, and/or action is to be taken where appropriate.
When the meeting resumed the Wincanton Businesses Together chairman shared the views of the business community and all those who signed the petition, appealing to the SSDC Executive to reject the Town Council notice of cancellation.
After a period of discussion and consideration the District Executive voted to reject the letter giving notice, and advised that if the Town Council still wanted to cancel the contract, they would have to submit a fresh letter giving three years written notice. So Wincanton has dodged the bullet for at least three years.