Wincanton's focused community website, providing news and information including a full calendar
News » Jobs
Papertrees is hiring newspaper delivery people (vehicle required)
Tuesday 1 November 2022, 17:44
By Dave Smith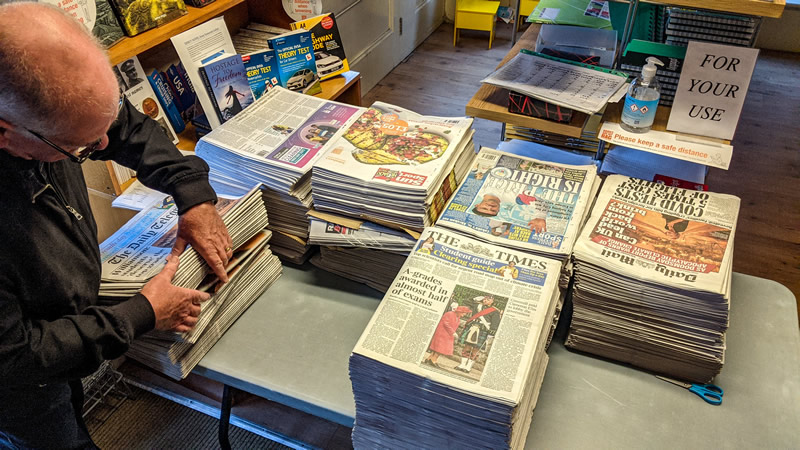 Papertrees, the news agent on Wincanton's High Street, is in urgent need of multiple newspaper and magazine delivery people on a permanent basis.
There are two routes in need of 7-day coverage, each of which can be split weekday/weekend making this a flexible opportunity for up to four candidates.
Each round will take 2-3 hours depending on configuration, covering 25-35 miles, so a suitable vehicle, driving licence and business-use insurance will be required. This is particularly ideal for anyone who already owns an electric vehicle. Each round will pay £35 per day.
The rounds currently cover Wincanton, North/South Cheriton, Horsington, Stowell, Holton, Elliscombe, Yarlington, Woolston, Shepton Montague, Hadspen, a dip into Castle Cary, Stoke, Redlynch and Bruton.
They're looking to fill these permanent positions in November, the earlier the better, so pop into the shop for a chat (33 High Street, BA9 9JU) or call 01963 32356.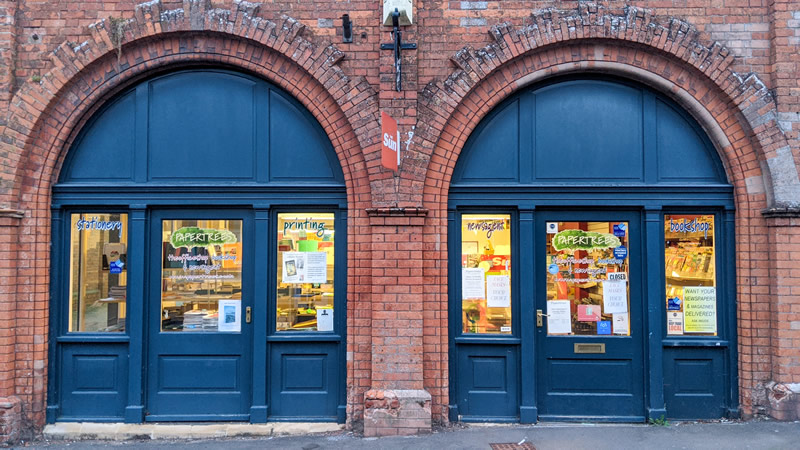 What's involved
Operatives will arrive at the shop at around 5:45am on weekdays, 5:15am at the weekend, to find bundles of the day's papers just inside the door as delivered by the regional distributor. There's a spot of moderate-weight lifting required to move the bundles up onto a table to be picked by each operative according to their respective rounds, but that responsibility needn't necessarily fall to an individual because there will almost always be others on hand to help.
On weekends there are supplements to be inserted into several of the papers, hence the 30-minute head start. Each operative will be responsible for at least one kind of paper to insert supplements for before the usual picking and loading. On any given day, operatives should be packed and ready to leave the shop and begin the round at around 6:00am.
For each round there will be a list of addresses and products, and a count sheet to ensure each operative knows exactly how many of each paper or magazine to load into their vehicle.
The bulk of the papers are published every day, most magazines go out to a minority on Wednesday with a few exceptions, the Western Gazette appears every Thursday and the Blackmore Vale Magazine appears fortnightly on a Friday to be delivered to every drop.
At the end of each month a bundle of customer invoices will be printed to be delivered with the papers. As some customers only have papers on specific days, some only once a week, it can take several days to distribute all the invoices.
Most deliveries will be made to a traditional letterbox, however some customers have pipes, tins or boxes in more convenient locations.
You'll be in your vehicle more than not, so even if it's raining heavily you won't necessarily get particularly wet, even without a coat.
As daunting as the 2hr+ route may seem to begin with, be assured that in relatively short order you'll learn it by heart, including the individual papers, magazines and unique customer quirks, to the point at which you'll seldom need to refer to the round sheet at all.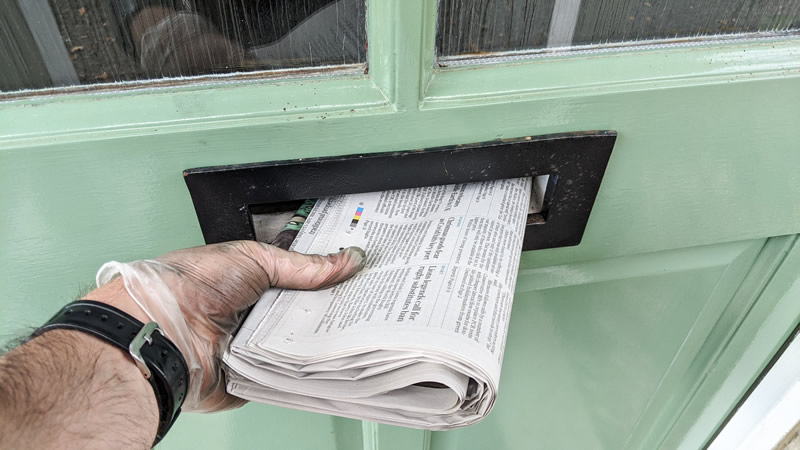 Advantages
This is an interesting opportunity to earn some extra cash before 9am, so it's possible to squeeze it in before your usual day job.
Whether you choose to drive door-to-door, or park up and walk between clusters, or even jog, you'll be getting plenty of fresh air and some decent exercise. You'll certainly meet your pedometer goals.
With confidence and familiarity, you'll find the work quite manageable, from which point you'll be able to benefit from what could be argued the greatest advantage: a few hours of listening time. This could be an opportunity to listen to entertaining or intellectually stimulating audio; perhaps podcasts or audiobooks and the like. It could be a life-changing educational experience!