Wincanton's focused community website, providing news and information including a full calendar
News » Business
New! Wincanton Business Networking Group Promotes Local Business
Wednesday 7 November 2012, 21:43
By John Smith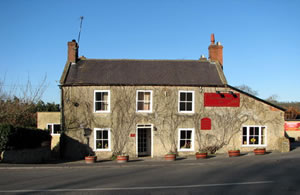 With the recent demise of the PING breakfast networking group which met in Wincanton, a small group of the businesses that supported PING decided to reform as the Wincanton Business Networking Group and keep networking in Wincanton alive and kicking.
This group provides a valuable forum for all local businesses. It's a great way to try and keep trade as local as possible. This helps to promote a vibrant local economy.
At the time of publishing the networking events are making use of the excellent breakfast facilities at The Hunter's Lodge, Leigh Common, Near Wincanton BA9 8LD.
The networking is a weekly event, held each Thursday (unless advised otherwise). Visitors should arrive circa 7.15am for a 7.30am start. You have the choice of either a continental breakfast or a good old traditional fry-up. The meeting will finish at 8:45am, allowing time to get to places of work, but feel free to come and go as needed.

Make sure that you come with a supply of business cards or other pertinent information to hand out to other businesses. The Wincanton Business Networking Group aims to promote personal and professional development of its supporters in a friendly environment with a good breakfast.
So if you are in business within Wincanton or the neighbouring area and would like to join us, you are most welcome. There is no membership fee, and it's up to you if you want breakfast or not. It's that simple and that relaxed.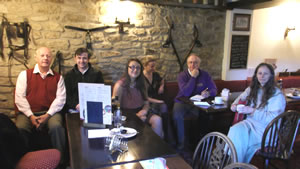 Wincanton Businesses Together (The Chamber of Commerce for Wincanton & District) is pleased to support this vital group and we will do our best to ensure that we put its news and views on our website (www.wincantonbusiness.co.uk) and also in The Wincanton Window. If you would like to be kept up to date with all networking dates and information please e-mail .