Wincanton's focused community website, providing news and information including a full calendar
News » Wincanton Window
Do We Deserve a Community Award? Please Cast Your Vote!
Monday 26 September 2011, 22:03
By Mandy Cochrane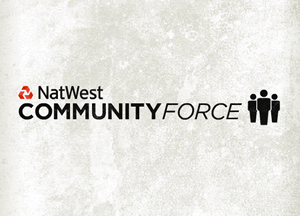 "Communities are important to all of us. At the heart of each and every one you'll find great people doing great things to make them better places."
We couldn't have put it better ourselves, but this is a quote from NatWest CommunityForce, a new initiative which works with local communities to support local people, projects and charities trying to make a real difference where you live.
Wincanton Window has applied for a grant from NatWest CommunityForce but our success depends entirely on votes from the public. On behalf on everyone here at the Window, I'm appealing to you to take just a few minutes to click on this link to vote for us.
What will we do with the grant if we're successful?
Our most pressing need is to make as many people as possible aware of Wincanton Window, so a budget for marketing would enable us to reach a wider population.
We'd also like to be able to fund social and community events, competitions and workshops (such as the writer's workshop we recently announced) to encourage and help more writers to find their voice.
In common with most charities, Wincanton Window is not able to run entirely on the much appreciated contributions of its volunteers. We also have a professional Web Site Manager and Editor. Except for two very tiny payments to our Web Site Manager in the first year, these roles have been unpaid since Wincanton Window started. If we were successful in obtaining a grant, it would help to remunerate these roles and guarantee the continued professional development and editorial standards of the site.
In due course we expect to be able to generate advertisement revenue from the web site so that we become self-supporting.
We think we're special - do you?
I don't want to blow our own trumpet...but I'm going to anyway. Wincanton Window gives you:
News, information and photographs from every sector of our community
A Diary for you to advertise local events
Somewhere for you to air your opinions and debate the things that matter to you
A permanent online archive that will form part of Wincanton's recorded history
Will you blow our trumpet, too? Please click on this link to vote for us; please ask all your friends to vote for us too, and if you use Facebook or Twitter, please share this article with everyone you know and help us to spread the word.
Your votes can be cast any time from Monday 26th September for the next six weeks.
Thank you so, so much for your support!