Wincanton's focused community website, providing news and information including a full calendar
News » Miscellaneous
Have you seen this cat?
Monday 6 June 2011, 17:57
By Kelly Gosney
Our cat, Bob has been missing for over a week now. At first we worried, but didn't panic because cats have a tendency to go walk about. However, after the second day we knew something was wrong because it is not in Bob's nature to be away from home for so long - he likes his food too much.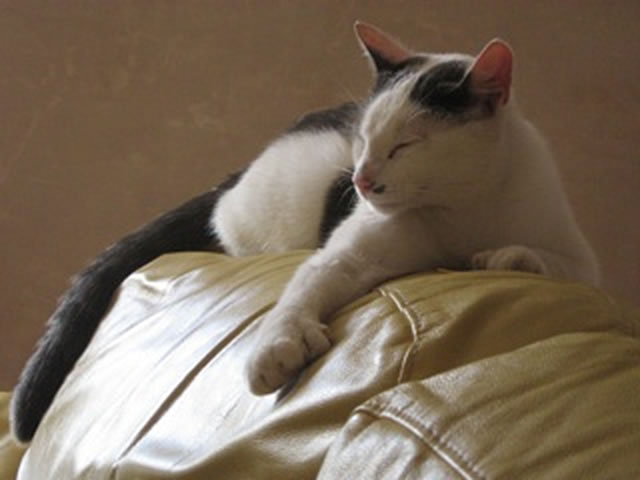 So my other half and my son set about posting leaflets through our neighbours' doors in the hope that someone would find him in their shed or garage and that Bob would soon appear at the back door again demanding food and cuddles. This was not the case. Lots of our neighbours have spoken to us and have said they have checked various places and seen no sign of him. Even if it's bad news it's good to know so we can move on. When you don't know you have a little thread of hope your pet will come back to you. Anyone who has ever had a pet missing will understand, what do you say to a seven-year-old boy when the cat leaves and no one can find him?
Bob went missing from the Penn View area on Friday 27 May. He is a shorthaired white cat with a grey tail and grey bits on his back and sides. Also he has a 'pirate patch' over his right eye and half a moustache over the left side of his lip. He has far too many toes and a slight kink at the end of his tail. Bob is two years old and has been neutered and micro chipped. Southhill Vets and Mere and Gillingham Cats Protection have been notified. So if anybody else can help, I would be so grateful.
Please contact me on 01963 32210. He is a very loved member of our family and we would be overjoyed to have him back.
Kelly Gosney