Wincanton's focused community website, providing news and information including a full calendar
Headlines » Councils » Town Council
Mayor Resigns Amidst "Lack of Support"
Thursday 3 December 2015, 13:55
By John Smith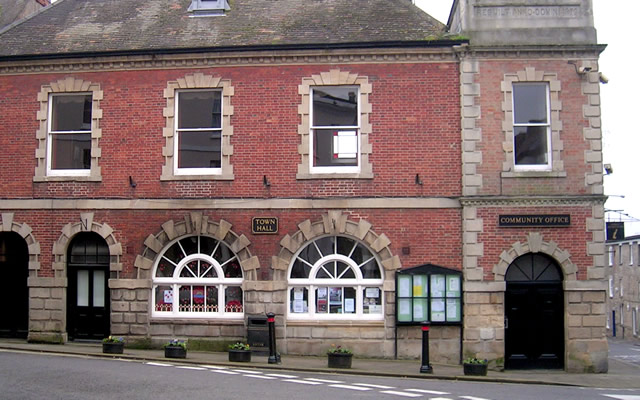 On the evening of Monday 23rd November a meeting of the Wincanton Town Council was brought to an abrupt halt when Chairman Colin Winder handed his Mayoral Chain of office to the Town Clerk and left the chamber. He later tendered his resignation.
Colin's reaction was triggered by an abortive attempt to get Council support to write to the SSDC conservation officer about on-going unauthorised work on a listed building in the High Street. With votes cast, two councillors voted in favour, two against, but an overwhelming majority of eight councillors abstained.
Holding the casting vote, but with so many abstentions, Colin felt that his position was untenable. So he removed the chain of office and exited the Chamber, leaving the remaining councillors stunned and confused. On Tuesday morning he confirmed his resignation with a statement to the press.
"I have spent all my time as a councillor working for a level playing field for the ordinary people of Wincanton in their dealings with authority. Everyone should be treated equally regardless of background or position.

"Last night at Wincanton Town Council as chairman, I asked for support by means of a letter to the District Council to help me in my work to ensure that the authority treated all householders and building owners in the same way, within the law.

"The Town Council failed to give me that support. I therefore stepped down."

- Colin Winder, former Mayor of Wincanton
Colin served as a town councillor for seventeen years, and as Chairman and Mayor on six occasions. He has always been passionate in his service to the community, amassing a wealth of experience about all Council matters along the way.
Deputy Chairman Howard Ellard and Town Clerk Sam Atherton said the Council was deeply saddened by Colin's decision to stand down, but hoped he would reconsider his position and return to the Chamber.
On that same Tuesday morning a separate statement of resignation was received from Councillor Maureen Emery, in support of Colin's actions. Both were asked if there were any circumstances that would bring them back to Council, but both confirmed that their decisions were final.
At the last full Council election, more than 50% of the elected councillors were either new to the job, or very young in their Council experience, but they could still benefit from the experience of longer serving members. That bank of experience has been dramatically reduced.
At the next full Council meeting on 14th December the first order of business will be to elect a new Chairman from the remaining councillors. There is no automatic promotion for the current Deputy Chair. If the deputy is promoted, a new deputy will then have to be elected from the ranks.