Wincanton's focused community website, providing news and information including a full calendar
News » Business
Interested in Training Up or Becoming an Apprentice?
Thursday 10 March 2016, 09:54
By Rebecca Long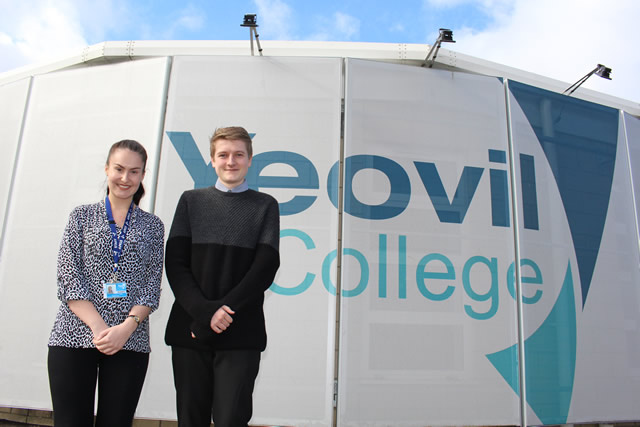 Employers

Many events will be taking part across the country from the 14th – 18th March, and in Wincanton it's no exception. On 14th March Yeovil College will be hosting a series of events across the town.

At Kellaway Building Supplies and Travis Perkins we will be giving out pastries during the morning (8.30am to 12.00pm) and speaking to the trades about work experience, Apprenticeships and Traineeships. We'll also be at Morrisons from 10.00am to 4.30pm. Employers, parents and learners are welcome to attend these events.

Teams will be visiting local businesses across the town as well as industrial estates to share information about the range of training opportunities available.

Yeovil College provides Intermediate, Advanced and Higher Apprenticeships, many of which can lead to Higher Apprenticeships at Yeovil College University Centre.

What are the benefits of employing an apprentice or trainee?
Employers say that qualified apprentices are 15% more employable than those with other qualifications.
There were more than 250,000 employer workplaces with an apprentice in 2014/15.
89% of employers reported that Apprenticeships helped their business improve the quality of their product or service.
82% of employers say they are satisfied with the Apprenticeship programme.
Apprenticeships boost productivity to businesses by an average £214 per week.
Apprenticeships enable businesses to grow their skills base resulting in increased profits, lower prices and better products.
Traineeships offer businesses an opportunity to build a pool of high quality future recruits for their sector.
Interested in becoming an Apprentice?
The College supports training in more than 50 different subjects, including Business Administration, Accounting, Customer Service, Warehousing & Storage, Manufacturing, Hairdressing, Childcare, IT, Healthcare, Professional Cookery and Motor Vehicle Maintenance.
The College's Construction Skills Centre also means Apprenticeships are now available in Bricklaying and Painting & Decorating.
An apprentice called Nathan Loveridge, 19, formerly of Preston School said of his Apprenticeship:
"Studying an Apprenticeship at Yeovil College is great, the staff are really helpful and friendly, they explained to me exactly how Apprenticeships work and gave all the knowledge I needed to submit a successful application. Whenever I have a question or an issue it is answered and resolved straight away. The masterclasses that I attend are always really helpful and I learn a lot from them. My assessor is always willing to help me with assignments and we have regular meetings about my progress. I would definitely recommend Yeovil College to anyone interested in studying an apprenticeship."
For more information on Apprenticeships, go to the http://www.yeovil.ac.uk website or contact us on 01935 845392.