Wincanton's focused community website, providing news and information including a full calendar
News » Councils » SS District Council
First Impressions of a New District Councillor
Tuesday 21 June 2011, 14:18
By Nick Colbert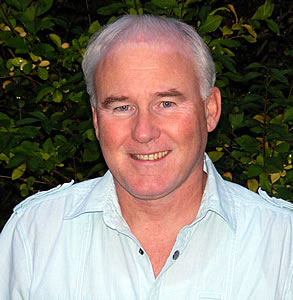 Following the excitement of the recent District Council elections on the 5th May, the count at Westlands Social Club on the 6th May and my subsequent election, I was invited to an introduction to South Somerset District Council at its offices in Brympton Way in Yeovil.
Yeovil is not a place I often visit, but I dutifully set off to my induction course, the start of many such courses and training sessions. Arriving at 8.50am for a 9.30am start I met a colleague I recognised from the count and was led to the "Members' Room" before being shown into Committee Rooms 3 and 4. There we were treated to a welcome and a series of talks telling us how wonderful South Somerset District Council is and how they have been shortlisted for many awards (it seemed to me they were mainly meaningless awards invented by public bodies for the self-gratification of public bodies). There was no mention of why South Somerset District Council has the highest rates in the whole of Somerset; apparently this did not feature in their list of priorities.
We then set off on a tour of South Somerset District Council's palatial new offices. My first impression on arriving was the large free car park the council enjoys, clearly a perk and no doubt taxed as a benefit in kind. The reception is very spacious, equipped to the highest of standards and armed with expensive looking security equipment requiring a special swipe card to gain entry. As I hadn't been given one I just loitered around until someone else went in and I just tagged on behind them. I did this for the first three weeks until I was given my swipe card.
The tour was extensive and needed to be as we were shown over office after office, a subsidised canteen (another benefit in kind and no doubt taxed as such), the Council Chamber, more offices and then onto the second floor, followed by the third and then, yes, the fourth floor. So many offices and so many people working for a district (not county) council surprised me. It seemed rather an empire to cover only one out of seven council areas in Somerset (five district and two unitary), but I was starting to understand why our rates are the highest in Somerset.
I asked who owned the building and who paid for it? I was told South Somerset District Council owned the building and the ratepayers paid for it. Noting the £359,000 budget this year for maintenance to South Somerset District Council's properties, I asked how much the council's property portfolio was worth. £53,000,000 came back the answer. I can't help but feel empire-building has been running amok at South Somerset District Council.
On May 19th at 7.00pm we were invited to our first full council meeting where various people were voted into various positions. There was a lot more of people congratulating each other and a lot of back-slapping as everyone said what a good job each other does (still no mention of the highest rates in Somerset). Then more excitement as we were told the Council had just been shortlisted for yet another prestigious award, this time the Diversity Award. We were told this award recognised how much the council had done for migrant workers (presumably as opposed to the indigenous population who have paid the rates here for years). Apparently some of the council staff has to attend, at the ratepayers expense, the presentation of this latest award even though they are only shortlisted and may well not win it. If they do win it I am sure we will be treated to another bout of self-congratulation and back-slapping by the council - even though I suspect hardly a resident or ratepayer in South Somerset will even notice or care.
Some Lib/Dem councillors must be wondering if their party is doing all it can for the indigenous people of South Somerset. There seems to be a lot of money being wasted and a lot of effort and money going into "Equality and Diversity" policies which seem to work for the benefit of travellers and migrants at the expense of South Somerset people. It seems to me that some of the more responsible Lib/Dem councillors might have to consider voting against some council policies for the benefit of their constituents.
I can't wait for my next full council meeting.
Nick Colbert