Wincanton's focused community website for news, views and information including a full calendar
Headlines » Councils » SS District Council
District Council Results Show Interesting Swings
Sunday 8 May 2011, 21:59
By John Baxter
The results for Wincanton Ward are as follows:
Nick Colbert - Conservative - 981 votes - Elected
Colin Winder - Conservative - 963 votes - Elected
Jane Lock - Liberal Democrat - 566 votes
David Carnegie - Green Party - 283 votes
Tim Daniel - Labour Party - 262 votes
These results are interesting compared to 2007 when the results were:
Colin Winder - Conservative - 826 - Elected
Barry Bateman - Conservative - 709
Tim Carroll - Liberal Democrat - 763 Elected
Jane Lock - Liberal Democrat - 601
David Carnegie - Green Party - 192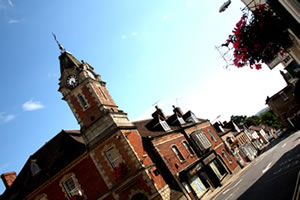 Congratulations Councillor Colbert and Councillor Winder. This means that we are now represented in the District Council by two Conservative councillors after being represented by one Liberal Democrat and one Conservative for some time. In a town with a population of 5,100 the total Conservative vote went up from 1635 1535 in 2007 to 1844 1944 in 2011. An increase of 209 409 votes. (Remember each voter votes for two candidates.) This means the Conservative vote showed a small increase increased by 26.6%. In 2007 the turnout in Wincanton was 40 % which means 60% did not vote.
In 2011 the Liberal Democrat vote, with only one candidate, Jane Lock, fell by 798 votes, which is substantial. What happened here is clear. Apart from Tim Carroll standing down after many years representing Wincanton, there was a great surge in support for the Green Party and the Labour Party. Another way of looking at that would be to say that many who had previously voted Liberal Democrat voted either Green or Labour to punish the Liberal Democrats for working with the Conservatives in the Coalition. This mirrors what has been a national trend across the country. It is also pretty tough on the Liberal Democrats when it is clear how much so many Conservatives hate being in coalition with them despite the generally productive and co-operative way the two parties have so far worked together in Government at the national level.
Neither Labour nor the Green Party spent any time campaigning locally, while both the Liberal Democrats and the Conservatives campaigned hard. One point both sides can take pleasure in is that the overall turnout across the District was 47.7% which is a substantial improvement. Still 52% did not vote. Shame.
Here at the Wincanton Window it has been encouraging to see that there has been a substantial surge in those looking at the site and there has been more active local participation in the hustings and in debates on our site than has ever been seen before.
As regards the outcome of the District Council elections the Liberal Democrats remain in control of the council with 31 seats, having lost 6, while the Conservatives have 25 seats, having gained eight. There are 4 Independents when there were 6 previously.