Wincanton's focused community website, providing news and information including a full calendar
News » Clubs/Associations » Wincanton Gardeners
Diamond Celebrations at Wincanton Flower Show
Monday 21 September 2015, 14:10
By Richard D'Arcy
Wincanton & District Gardeners Association held their Annual Flower Show on Saturday 5th September 2015.
This year the association celebrated its 60th Anniversary, which was reflected in some of the sections. Floral Arrangement included the theme of Diamond Celebration in some classes. Home Craft included a sponge and Handicraft included a handmade card decorated to the same theme.
Overall entries were similar to last year. Handicraft attracted many more exhibits this year, which were of a very high standard. This was reflected in the length of time taken to undertake the judging and the very positive written remarks made by the judge.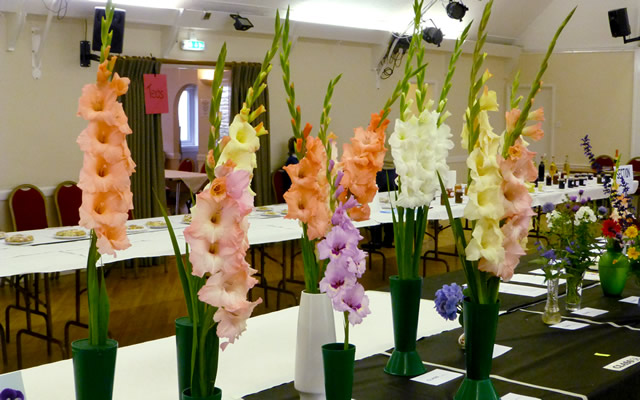 Home Craft and Vegetables entries remained about the same, whereas Fruit and Flowers entries were fewer in number. This was probably reflected by the somewhat unseasonal weather preceding the show.
It was pleasing to see that the number of visitors who attended the show during the afternoon was double that of the previous year.
The Association always welcomes new members, exhibitors, stewards and judges. It would also like to see more children's entries on show day. New ideas or suggestions can always be made to our Show Co-ordinator.
A lot of work throughout the year is undertaken to prepare for the next year's show. Booking judges, booking the hall and tables, editing and producing the schedule, ensuring there is enough stewards, gathering in the cups and trophies from previous winners and providing hospitality on show day.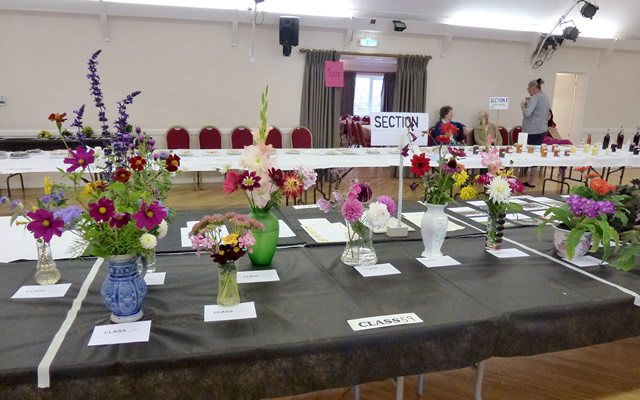 Of course exhibitors also have to plan ahead. Seeds need to be ordered, some of which are sown before the next year, after deciding what produce or flowers they intend to exhibit. These are decisions that cannot wait until a couple of months before show day. Similar decisions also apply to other sections such as Handicraft.
Next year the Annual Flower Show will be held on September 3rd 2016.
Why not start planning now what you could enter? As a guide to help you decide, schedules from the 2015 show are available from our Show Co-ordinator, Mrs Inge Nicholls Tel: 01963 32081.
We look forward to new members and exhibitors joining Wincanton & District Gardeners Association.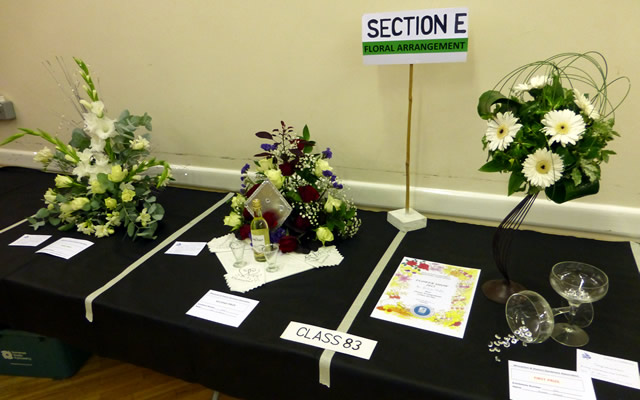 Award Winners 2015
WGA Challenge Cup - Andrew King, John King Memorial Cup - Andrew King, Ted Pleasants Memorial Cup - Andrew King, Sid Pleasants Memorial Cup - Andrew King, Onion Cup - Andrew King, Forrester Cup - Phillip Rodgers, Holbrook Cup - Richard D'Arcy, Jack Chilcott Cup - Richard D'Arcy/Eric Stokes, Ireson Cup - Gary & Elaine Rodgers, Sansom Cup - Mrs G Salter, Floral Arrangement Cup - Mrs P David, Association Rose Bowl - Philip Rodgers, Handicrafts Cup - Mrs D Noble/Mrs P Bowler, Clementina Cup - Andrew King, Queen Elizabeth Diamond Jubilee Cup - Anoushka Lumley.
Children's Cup Group B - Sophie Noble.
Golesworthy Cup (sweet peas) - Len Manning, Bill Lewis Memorial Cup (roses) - Mrs D Ridout, RHS Banksian Gold Medal - Richard D'Arcy, RHS Runner-up Bronze Medal Philip Rodgers.