Wincanton's focused community website, providing news and information including a full calendar
Headlines » Business
Can the Old Health Centre Spark Rejuvenation for Local Business?
Monday 22 July 2013, 08:35
By Dave Boniface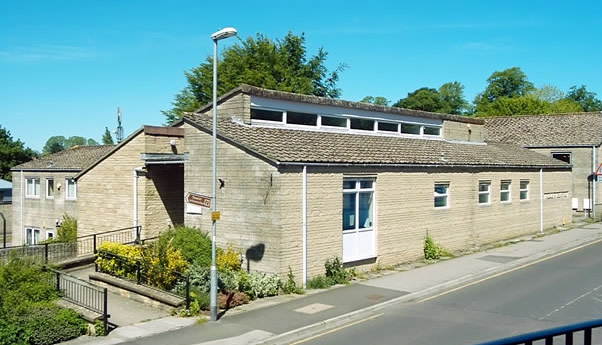 To cut a long story short, I am trying to get a Community Radio Station set up, to cover Wincanton, Castle Cary, Bruton and their surrounding areas.
To this end, myself and a dozen or so others, who represent various groups and organisations in and around Wincanton, have been moving this forward with the support of SSDC Area East Development and the support of several Town and District Councillors and the local community.
We have been attempting to find a suitable location for the Studio; it needs to have disabled access and preferably be based in the centre of town so that the station is easily accessible to the community.
With this in mind, John Holman and I thought that the old Health Centre building, on Carrington Way, would be a very good location. It is next to the Library, Town Museum, shops and supermarket in the centre of town. We both thought it would be ideal, if somewhat financially out of our league.
I suggested, that if we could afford to take it on (however unlikely that might be), then we could sub-let the offices to small businesses / individuals, and also provide the secretarial and logistical support.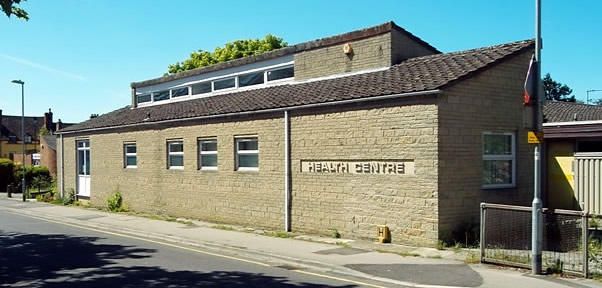 YES, OK, a big leap forward, from a simple studio for a community radio station...
However, it would provide income for the station, as well as a significant business resource in the centre of town for those starting-up, moving from a home based business, or those who simply want to keep it small.
With this in mind, I made contact with NHS Property Services, to see what their plans were for the building. The following text is their reply, received yesterday evening, Friday 12th July 2013.
"Dear David - Wincanton Health Centre

Wincanton Health Centre was vacated in December 2012 and I can now confirm that this property has been declared surplus to local healthcare commissioning requirements by Somerset CCG. This property is now being marketed and the proceeds will be reinvested in Healthcare facilities.

Competitive bids for marketing the property are being sought from local Agents and we will be nominating one of them to dispose of the property shortly. If you are interested in bidding for this property, I will be pleased to put you in touch with the Agents as soon as they are appointed.

The property is on two floors. The ground floor being the Health Centre and the lower ground floor was originally a dental surgery. The point being that the building can be split into two self-contained units and I will be taking advice on whether to dispose of this in one or two lots.

Peter Markham
Area Programme Manager

NHS Property Services Ltd
Bristol, North Somerset, Somerset, South Glos Area
South Plaza
Marlborough St
Bristol BS1 3NX"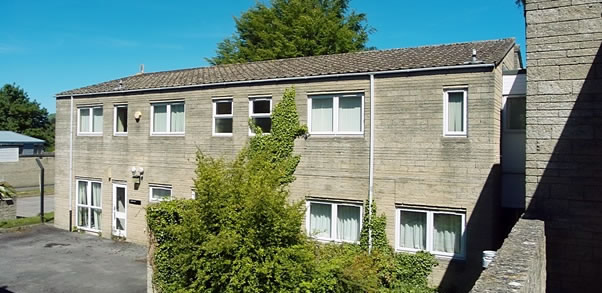 As we are all aware, there are various groups, individuals and committees etc, in the Wincanton area, who in their own ways have been / are trying to bolster and develop business and facilities within the Wincanton Area, and have had some success, to varying degrees.
We are also constantly hearing about the concerns regarding the death of the Town centre - lack of businesses, lack or resources, etc.
So I've done some very basic research, which to my perception no other group or individuals had thought about or if they had, pursued. I believe that we are at the point where all individuals, groups and organisations who are interested in or responsible for Community, Town, Area, Business and Commercial development, perhaps need to have a meeting about the significant opportunity this offers to Wincanton.
If it goes to a developer, we could well end up with another over priced supermarket, or it could get knocked down and some more housing will get built on the plot, or perhaps they will convert the building into a business centre, with exorbitant commercial fees, that no one can really afford.
However, the worst of all options is that it goes to a developer, who cannot afford to actually do anything with it and we end up with another decaying eye-sore, like the derelict building next to the Balsam Centre!
Could we not, as a COMMUNITY, do something similar to a Yeovil Innovation Centre (YIC) here in Wincanton? Would not the empty Health Centre building provide the ideal location and opportunity?
Would not a WIC, or "Business Centre" based right in the centre of town, be of benefit to everyone, let alone providing a base for the Community Radio Station and other community projects that perhaps currently have no home.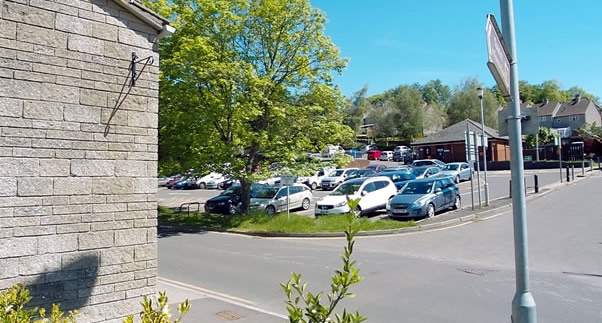 How about a single project that ALL the various groups, individuals and committees, etc, and Councils at all levels, could get behind and support and NOT just "in principle", irrespective of politics or NIH syndrome!
YES, there are significant financial issues and of course there would need to be significant involvement from SSDC, SCC, and the various Rural / Development agencies, irrespective of whatever they are called, these days.
Two, current and relevant examples are, the SCC "Working Hubs" initiative, and DEFRA's Heart of the South West Rural Growth Network.
There is also the "Community Assets and Services Grants Programme", which is aimed at local community organisations in England that need funding to acquire or restore a local building.
Organisations that are established for charitable, benevolent or philanthropic purposes and are based and working in England can apply for Capital Grants of between £100,000 and £500,000 as long as they can spend the grant by the end of March 2014. I think we could manage that.
However, with a positive "make it happen" attitude, anything is possible.
Since it would appear that NHSPS are about to start their "ball rolling", regarding the sale of the property, I perceive that this is NOT something that can be sat on for the proverbial "Blue Moon" to come around, or for various committees to decide that this may be something to discuss in a month or so, and then set a meeting to set up a committee to consider the options further!
Action is needed NOW!
Especially from those groups and organisations who have been attempting to develop the town.
I am quite prepared to act as a co-ordinator with regard to an initial meeting, unless of course anyone else wishes to take on the responsibility for attempting to push this forward.
Note, pessimists and the "glass half empty" individuals, need not apply.
How about Wednesday 31st July, for a meeting to discuss how best to move this forward?
As to location... let's see how many wish to attend, first.
I hope all will agree that it would be a travesty to let the building go to waste. I look forward to receiving a positive response, from you all, in the very near future.
Town, District and County Councillors, as well as members of Wincanton Business Together and the Wincanton Peoples Plan teams, etc, have been directly circulated with this information, and I am currently awaiting responses.
Dave Boniface - Priory Community Radio Project
Tel: 07445 968158
Web: www.prioryradio.co.uk
E-mail: