Wincanton's focused community website, providing news and information including a full calendar
News » Courses/Education
Aura-Soma Colour Therapy Introductory Day
Monday 9 July 2012, 16:45
By Romy Fotheringham
Aura-Soma® is an inspired colour-care system. With over 25 years' experience and more than 50,000 students worldwide, it is the world leader in the field of colour therapy. A special one-day event will be held at the Vale Centre in Stoke Trister on 21st July to introduce people to Aura-Soma. It will also prepare the way for the presentation of an Aura-Soma Level 1 course in November.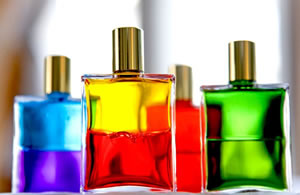 The day will be both informative and practical. You will:
experience the energy, feel and fragrance of the core Aura-Soma products;
be introduced to the fundamentals of the language of colour;
explore the significance of your chosen colours of the day in a creative way;
gain insight into the Aura-Soma consultation.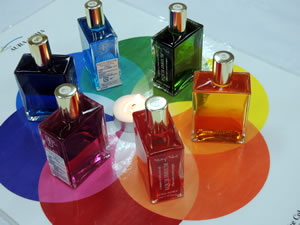 The day is ideal for:
people who are drawn to working with colour and its therapeutic and healing qualities;
therapists and counsellors who are interested in finding an extra tool to support their current work (Aura-Soma is a powerful yet subtle adjunct to many forms of complementary healthcare);
anyone who would enjoy an inspirational, creative, fun day exploring colour.
By the end of the day, you will be seeing colour, and perhaps yourself, in a very different light!
The presenter is Dominic Yeoman, a senior international teacher of Aura-Soma who runs specialist courses around the world. It is a rare opportunity to train with him in the UK. See www.colourconscious.com for more information about Dominic and Aura-Soma.
The workshop will be on Saturday 21st July from 10.00 a.m. to 5.00 p.m. The venue is the Vale Centre, Stoke Trister, Wincanton, Somerset, BA9 9PH. www.valecentre.co.uk.
The cost of £55.00 includes lunch.
For more information or to book, contact Romy Fotheringham. Email Romy at or phone: 01747 823678/07907 781316.