Wincanton's focused community website, providing news and information including a full calendar
News » Courses/Education
Another Chance to Learn to Meditate at the Balsam Centre
Thursday 28 February 2013, 14:23
By Bhadra
Did you know meditation can bring clarity and peace to support you to meet the stresses of daily life? Meditation is now taught at the Balsam Centre.
This course is suitable for everyone. It begins on Monday 4th March and runs for six Monday evenings. 7.15 pm - 8.45pm.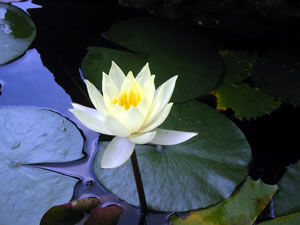 Meditation is becoming very popular as its benefits are becoming more widely understood.
You will be taught how to settle attention on your breath to help bring clarity and relaxation to the body and mind (mindfulness of breathing meditation).
You will also learn how to deepen feeling of acceptance, care and kindness that can positively influence all your relationships (loving kindness meditation).
Meditation helps establish a clarity and stability that is very beneficial for supporting us to skilfully meet the changes and stresses of daily life.
If you have already been taught meditation you will know how useful it is to meditate with others. You are particularly welcome to come along. The teaching is always fresh and tries to respond to the different experiences of those attending, whether complete beginners or seasoned meditators.
This course will be taught by Bhadra who has been teaching for the last 14 years.
His approach is down to earth and practical and comes from the Buddhist tradition in which he has been involved for the last thirty years.
Contact Bhadra for further information or booking on 01749 850048 or .