Wincanton's focused community website, providing news and information including a full calendar
Headlines » Councils » SS District Council
Taxpayers' Alliance Action Day Highlights Objections to Parking Charges
Monday 23 April 2012, 11:52
By Nick Colbert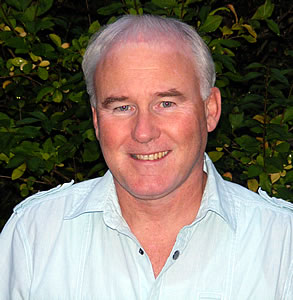 Tim Newark, the Tax Payers' Alliance local grassroots co-ordinator, organised a Tax Payers' Alliance action day in Yeovil on Saturday 14th April to highlight South Somerset District Council's rise in its car parking charges to the public at a time when High Streets throughout South Somerset are struggling to survive, as indeed are many of the public. Retail businesses have closed and many more continue to struggle during the current recession. Indeed Yeovil was chosen for the action day as 25% of the shops in the Quedam shopping centre appear currently to be closed and empty. Each one is a sad story in itself for the owners, former staff, the former customers and indeed the District Council which is losing revenue.
At a time when there is a national focus, led by Mary Portas the governments retail guru, on the dilemmas faced by our High Streets how does South Somerset District Council respond?
They respond by:
Increasing parking charges throughout South Somerset and introducing a "car park tax" in Wincanton and Castle Cary.
Increasing business rates by over 5%
Increasing the cost of collecting business waste sacks.
At a time when the retailers and public are looking for help from their District Council it appears the District Councils priority is looking after itself and its high spending regime. The Council still plans to spend in excess of £800,000 on an artificial grass hockey pitch, £180,000 on unsecured loans to gypsies and travellers, over £500,000 annually on its top 4 ½ employees (one part time) and pours somewhere approaching half a million pounds annually into the Octagon theatre. It's a question of priorities and the District Council has got theirs wrong.
It is well known that parking charges in small market towns are counter-productive and lead to the decline in businesses and shoppers in the High Streets. The "car park tax" being levied on Wincanton and Castle Cary residents is very unfair as in small towns most residents walk to the shops but are having to pay the District Councils tax whilst those in the affluent villages surrounding get the benefit of free parking at the town folks' expense. There should not be any parking charges in small market towns and the District Council should revoke their car park tax, it is unfair and wrong.
The action day was very well supported, with nearly 200 signatures collected in less than an hour showing the public feeling against the District Council's increased charges, the results and a report will be posted on the Tax Payers Alliance web site.