Wincanton's focused community website, providing news and information including a full calendar
News » Business » Wincanton Chamber
A Happy Christmas to All at The Wincanton Window
Saturday 24 December 2011, 21:32
By John Smith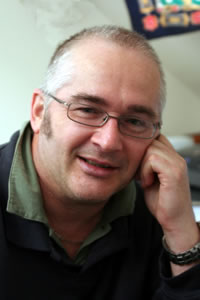 Being Chairman of a bunch of volunteers who simply care about our community I can understand all the highs and lows that you experience in such ventures. We have been delighted to be associated with The Wincanton Window since its inception. Born out of a pure and excellent passion to serve our community The Window has steadily grown to be the success it is today.
I know that the team at The Window are an excellent and hardworking bunch. They are a focussed and dedicated group of skilled people who want to let everyone see all that is good in Wincanton and the surrounding area.
It's refreshing to see more and more people sending in articles. Through these short articles we actually learn more and more about this little rural area of Somerset that is supposed to be a place where nothing happens. Open your eyes everyone. This area is buzzing with all sorts of stuff happening under our noses.
Where else can you wax lyrical about things that are of interest to you? As more and more people log on to read the articles The Window is rapidly becoming a real centre to stay up to date with everything Wincanton and District.
Where else can you submit editorial about your business free of charge (that's right all you businesses - FREE OF CHARGE). You all have some sort of advertising budget, and in these hard economic times you need to make sure that you get best value for your money. In my book FREE editorial about a business and its services should be of interest. That's a no brainer.
So if you are in business in this area The Window wants to hear from you. Take advantage of this facility. It costs you nothing, and it could help make a difference to your business. Are you thinking about starting a local business? If you are, don't forget this great facility. It should be a part of your advertising campaign.
To be honest I haven't come across such an amazing facility anywhere in this area or surrounding areas. The Window is a real gem. It's is also a free high quality tool for you to use. Imagine buying a gleaming set of garden tools and leaving them in the garden shed. What good are they in that shed? No good whatsoever. Tools are only ever of any benefit if they are used. The Window is still very young, but is already a very successful online service. Just think how much better it will be as more and more people and businesses use this tool to help them.
What is it that you are passionate about? What do you care about? Are you in business? Do you work with young people or young people's clubs? Are you involved with local sport or sports teams? Are you involved in charity work, or do you spend a lot of time raising funds for charities?
There are so many out there doing great things, even if only in small ways. Just think how an article in The Window could help you or your cause. The Window is an all-round publication, able to work with you in what you do. Check it out. Try it out. If you aren't sure about how to do this, or you don't feel confident to do this on your own, contact the editor and ask for help.
WBT supports The Window where we can because we can see the amazing potential for this magazine. It's a great tool that, if used by all, will help to promote and encourage our community. The folks at The Window deserve our encouragement and support in this important work.
So I hope that you will join with me and my team at WBT as we wish that staff and trustees at The Window an amazing Christmas and a Fantastic New Year.