Wincanton's focused community website, providing news and information including a full calendar
News » Events » Christmas » Christmas Extravaganza
It's coming... UPDATED
Friday 27 November 2015, 09:05
By Penny Ashton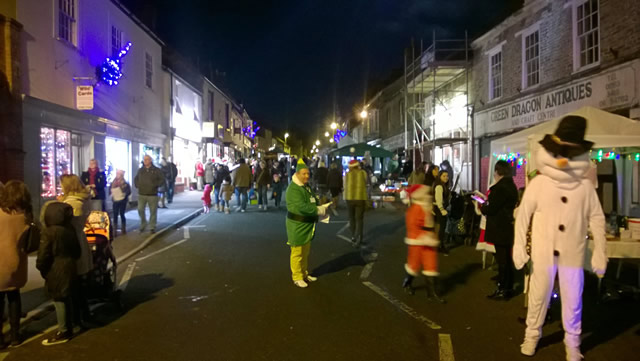 [UPDATE:] Take part in Santa's lantern parade! Instructions for how to make a lantern, and where to get the parts you can't make yourself are at the bottom of this article.
The shops are decorated and full of Christmas stock; choirs up and down the land are practicing their music. The Town Council even switched on the Christmas tree lights on 14th November this year so we have longer to enjoy it.
We can safely say that Christmas is coming soon.
But in Wincanton, Christmas cannot be said to be truly coming until we have properly launched it with our annual Extravaganza. Every year, on the first Friday of December, the hard working elves of the Chamber of Commerce bring us an event to brighten our High Street for an evening and put us all in the mood for Christmas. This year is no exception.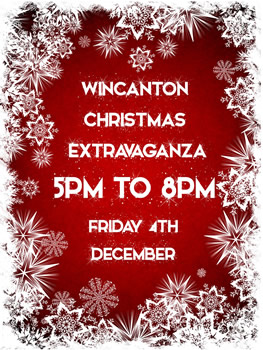 This year's Christmas Extravaganza takes place on Friday 4th December – mark the date in your diary!
We are starting the Extravaganza in a whole new way, so do make sure you are there in time to see Father Christmas arrive in style at 5.00pm with a lantern-lit procession of elves, choirs and motorcycle outriders to name but a few.
The programme will be available soon, so do watch out for it. We have introduced a pull-out section of competitions sponsored by our kind local businesses, so make sure you get your copy as there are opportunities it win prizes.
Thanks to the kindness of Yeovil Hire Centre, who always support us so generously, the street market will be lit with silent generators, so we shall be able to hear the music brought to us by the choirs and bands even better.
The committee of elves is meeting every week, and holding discussions daily online to finalise this event, and more is being planned daily so do watch this space for updates, and mark the date in your diary. We are looking forward to seeing you there.