Wincanton's focused community website, providing news and information including a full calendar
News » Events » Talks & Presentations » ANVIL
Next ANVIL Discussion: Can a Computer Become Conscious?
Wednesday 8 October 2014, 11:23
By John Baxter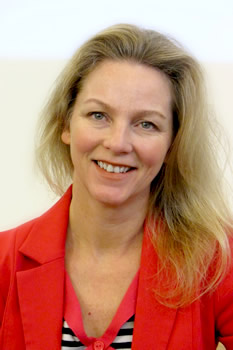 Julis Arliss is a lecturer who runs conferences for gifted and talented secondary school students and their teachers all around the UK and during the summer in Australia. Her presentation on Wednesday 15th October should be fascinating. Her subject, "Can Computers Become Conscious", is one which is being addressed by both philosophers and scientists working in the field of artificial intelligence, where considerable advances are being made, so this should be a really interesting session.
ANVIL meets in the Quaker Barn in the High St every two months. Anyone can sign up to come to an ANVIL session, but to keep it as a proper discussion you need to book one of the 16 places available (email ). Several places are still available and these will offered on a first come basis.
You will also be expected to have read and thought about the notes provided by the speaker. Julie's notes can be found at www.johnbaxter.org. We start at 7.15pm and charge £4 to cover refreshments and expenses.
This is the sixth and final ANVIL session for 2014 and we are now planning six sessions for next year. Our last session, led by Dr Derek Hudson, addressed Palestine and the Arab Israeli Conflict. Although planned months before the catastrophic war in Gaza, not surprisingly all the available places were quickly booked. You can, however, read Derek's extremely balanced and well researched paper here.