Wincanton's focused community website, providing news and information including a full calendar
News » Events » Christmas » Christmas Extravaganza
The Big Night! Wincanton Christmas Extravaganza - Friday 7th December
Wednesday 5 December 2012, 17:25
By John Smith
This Friday will see all our plans for the 2012 Extravaganza come to life. I think this is our 6th year running this event, and it has grown every year.
The 2012 programme has been printed and is now available in many shops throughout the town. And yes - before anyone tells me, there was a page missing. Yours truly missed the "What's On Page" when I sent it to the printers. So you can see the whole run-down of events below, or grab a printer-friendly version here - print it off and take it with you so you don't miss anything.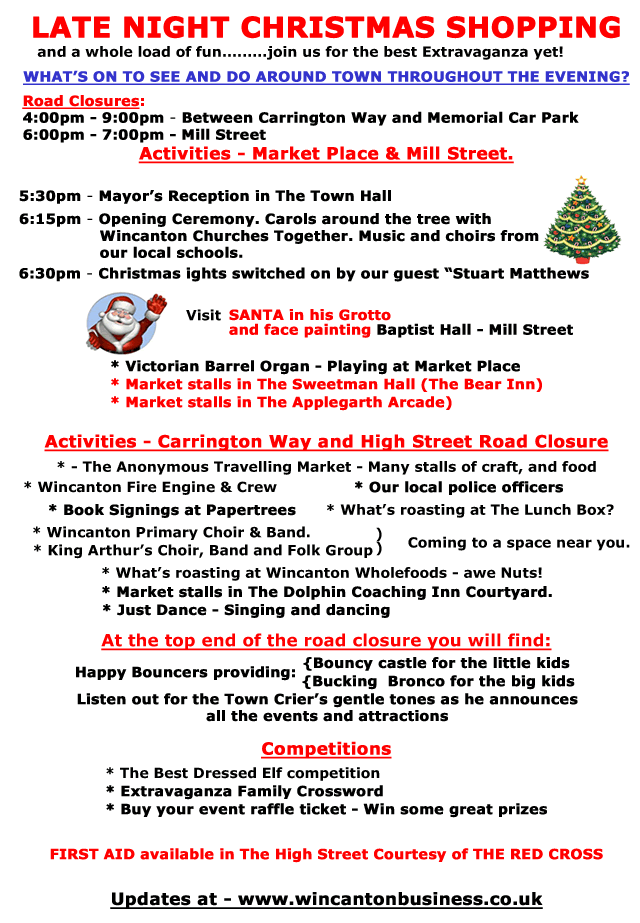 Wincanton Print has also come to my rescue by printing 2,500 copies of the "What's on Page" and they have now been inserted to the balance of the programmes ready for distribution this week. We will also distribute a supply of the missing pages so that if you got a programme without the page you can pick a copy up in the High Street.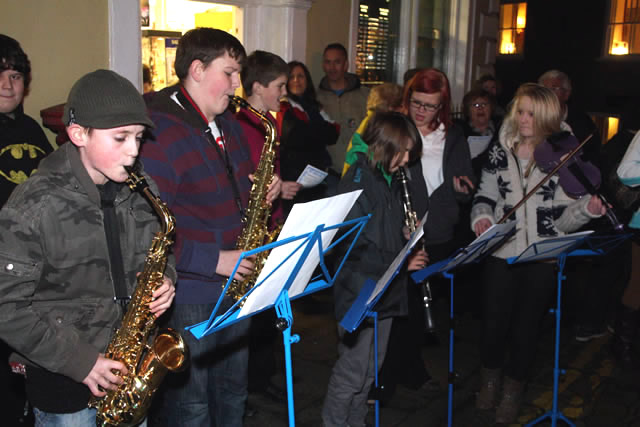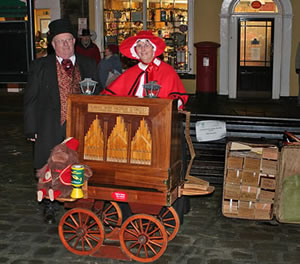 You can see from the programme that there is lots going on for all ages. Carols round the tree with the local Churches and music from our local schools. Our resident Victorian barrel organ will be providing a great back-drop for folks approaching Market Place. Our Town Crier will be making announcements throughout the evening.
The official opening ceremony will be circa 6:30pm when our Town Mayor Colin Winder will welcome everyone and hand over to our guest, Stuart Matthews, to open the Extravaganza. For 2012 we have tried to spread the market stalls a bit further down the High Street, and we are pleased to announce that there will be market stalls in The Dolphin Courtyard, The Applegarth Courtyard, and in The Sweetman Hall (The Bear Inn). So don't forget to look in all the nooks and crannies and find all those amazing stalls. There will be a huge array of crafts and food stalls throughout the night.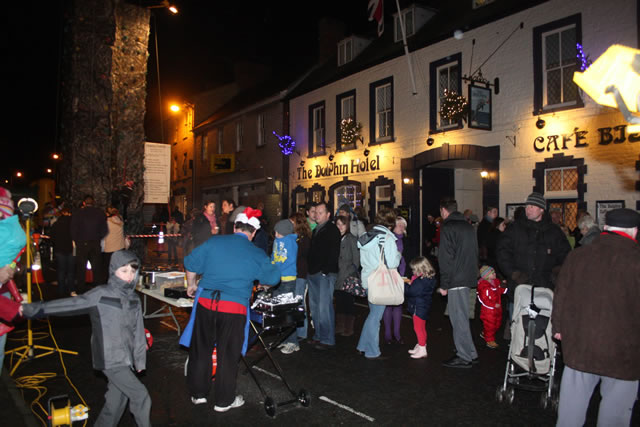 Don't forget to visit all the local High Street shops. The vast majority will be open till 8.00pm, and if you check them out you may find that there are some special Extravaganza Offers for the night.
For the first time we are running an event raffle. The tickets are available at most High Street Shops, and on the evening we have helpers who will be selling them on the streets. So if you haven't bought your ticket yet it's not too late. The funds from this raffle will help us to secure the financial future of this event, and we hope to be able to use the funds to plan other events too. Our goal is to make Wincanton the "Go-To Place" in East Somerset.
New to the Extravaganza this year is the "Bucking Bronco". Weather permitting why not try and see if you can stay on board. How hard can it be? After all it's only a machine!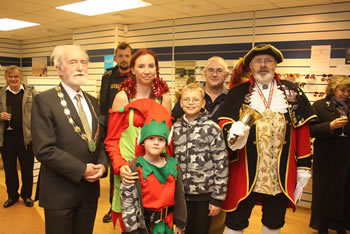 For competitions we have:
The best-dressed Elf competition. So start looking out all things green and long ears.
There will be an Extravaganza Crossword. Try your hand and see how you do.
You can help us make this event a huge success. Spread the word. Tell all your workmates, family and friends that Friday 7th December is the evening they need to be in Wincanton High Street. That's where it's all happening.
Before I finish this little article I want to record my personal thanks to Suzy my right hand (left as well) who has run around this town faster than the speed of sound. She has unbounded energy and passion for Wincanton. And that's what our Christmas extravaganza is all about; bringing our business and residential communities together for a great evening. Long may it continue.
We are already thinking about the 2013 event. As the event grows yearly we also need to evolve in the way we plan and run it. So if you would like to get involved for the 2013 event, e-mail us at so that we can arrange a time for all those interested to sit down together and start the process. This is a community event. You don't need to be in business to get involved. Contact us today and register your interest.