Wincanton's focused community website, providing news and information including a full calendar
News » Events » Christmas » Christmas Extravaganza
Christmas Extravaganza 2013 – Get it in Your Diary!
Saturday 16 November 2013, 01:23
By John Smith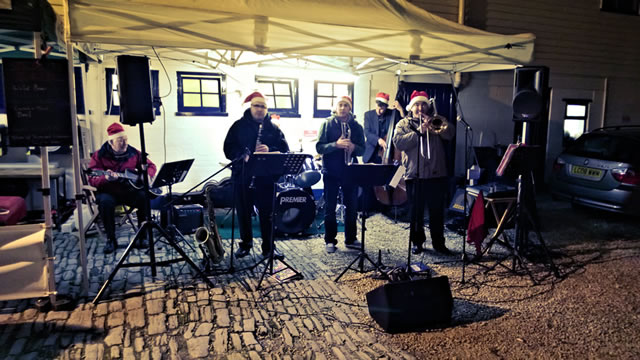 It doesn't seem like 12 months since our last Christmas Extravaganza, but the calendar doesn't lie. It's nearly here and Wincanton Businesses Together's Committee has been, and still are working their socks off to put this year's event together.

The majority of our High Street shops will be open late and looking forward to meeting all of you. Check them out and discover just how much you can buy in Wincanton without travelling to surrounding areas. Support your local businesses and keep a strong heart in our town centre.

The Extravaganza special guest for 2013 will be local man Daryl Jacob, the jockey who won the 2012 Grand National. He's looking forward to being at the Extravaganza so come and meet him.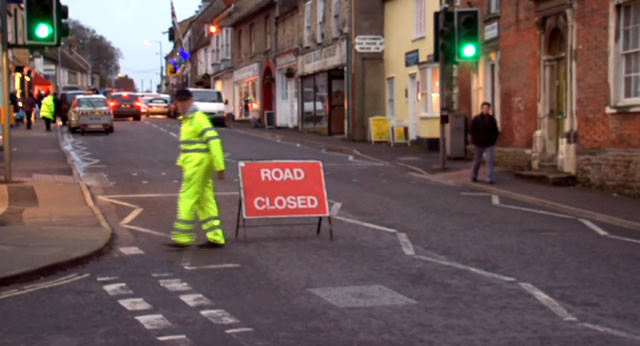 For 2013 there will be the usual road closures in High Street and Mill Street to maintain the safety of all our visitors. Within these road closures there will be a great selection of market stalls as well as the possibility of street entertainment.

On the run up to the lighting ceremony there will be carol singing round the tree, led by Wincanton Churches Together and the musicians and singers from our local schools. This part has become so popular that we now have to have a one-hour road closure in Mill Street so that carollers can spread out without standing on Church Street (which will be fully open to traffic. So get into that Christmas spirit and sing along.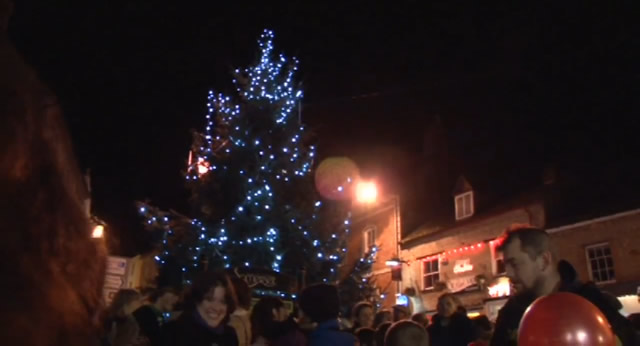 This year's tree lighting ceremony will be conducted by our new Town Mayor Deryck Lemon, who will have the honour of pressing the plunger (actually I think he signals to someone at the top of a ladder) to illuminate the tree. Our tree lights are an excellent feature each year. Well done Wincanton Town Council.

Just after the lighting ceremony children will be seen lining up at the Wincanton Baptist Church Hall hoping to meet a very special person dressed in a bright robe. The rumour around town is that this character may well have some presents to hand out. Several people at past events have commented that some of those in the line-up seem to be stretching the definition of "children", but I'm sure that Santa (drat spoiler alert!) will be able to cope. His trusty Elf will be there to sort out any visitors who get too enthusiastic.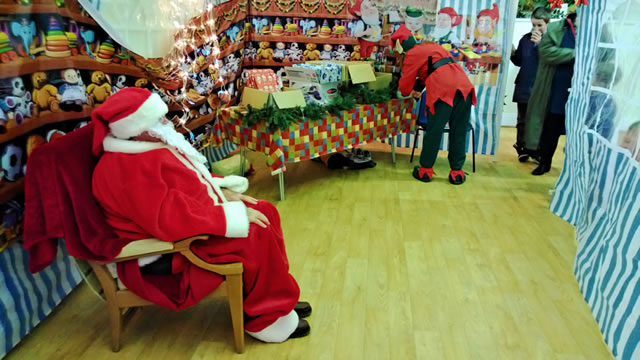 We are confident that this year's event will be another success and hope that you will all be out there on the streets lapping up the Christmas atmosphere. Watch out for updates between now and the 6th December.