Wincanton's focused community website, providing news and information including a full calendar
News » Events » Christmas » Christmas Extravaganza
Christmas Extravaganza 2009: Report and Pictures from WBT
Thursday 1 January 1970, 01:00
By John Smith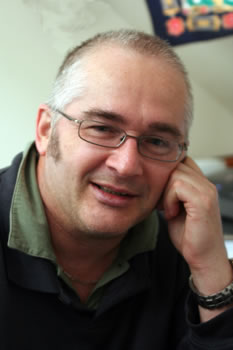 Well it came! It happened! And it's gone for another 12 months. The third annual Christmas Extravaganza to be held, and, as in the last two events we had a great evening with many people on the streets. So many warm and positive comments have been made, and this in turn encourages us to keep on going with future events.
Since our first event the bar has been raised each year, and this makes it hard to bring freshness to this important annual event. As chairman I would like to say at the outset that this year, in particular, has not been easy to organize. However, despite a depressed economy and many distractions along the way I am well blessed by having an amazing team around me. My job is easy. I just smile and talk (seems to come naturally). But the real work was been done by "The Team" alias "Mandy, Tracey, Sarah, Steve and Jim", worked valiantly to pull this event together. Without their drive and enthusiasm it simply wouldn't have happened. They had unlimited energy (at least till after the event). I suspect that one or two may have been comatose for a couple of days after.
We would also like to acknowledge the consistent support of both our District and Town Council. We truly appreciate their backing in putting together this annual event. A particular mention must go to Pam Williams our local "Rural Regeneration Officer". Pam has an amazing capacity to help us find the right solutions, and she and her colleagues have stood up to the plate and been a major part of this event. Thank you all for your backing and support.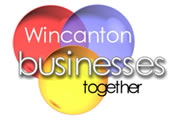 So, why do we have a Christmas Extravaganza? Right from the beginning Wincanton Businesses Together (WBT) has tried its best to encourage our High Street Businesses. They are important to our town centre, both in terms of creating a profitable local economy, and in creating a High Street with a warm and inviting character. Once again this year we met visitors from near and far who told us that they were surprised at how much this fair Town on The Cale had to offer.
WBT has tried to impress on the traders of Wincanton that this event has a twofold purpose. Yes, it gives the traders a special time to show the residents what they can offer them. A time to show them that they don't need to drive for miles to shop. We have great facilities here.
We try to impress on the traders that this is also a very important opportunity to say a big thank you to the people who have supported them throughout the last year. Maybe a time to give something back to their residential community. If they do decent business on the night that is a great bonus, but here we have one day in the year when we can do something special for the community. A High Street business may have the best products or services since sliced bread, but without the support of our residents each business is dead in the water. Our business community relies heavily on our residential community, hence our holistic approach to this event.
This year it was great to have our local Amateur Dramatic Society in costume promoting the local pantomime. It was great to have Dizzy Bugs sponsor a children's fancy dress competition. It was great to have input from The Wincanton Window our town's own online magazine. Editor John Baxter worked with our schools (primary and secondary) to provide an exhibition of 185 digital images on the theme "Weird and Wonderful in Wincanton". John and the teachers involved were delighted with the number and quality of the work pupils and students produced.
Going back to a bygone age we had a steady stream of visitors to Wincanton's own museum to see some of the treasures held in trust for our community. Well worth a visit. An added bonus at the museum was a special exhibition of original slides using a restored original Victorian Magic Lantern. A big thanks to Vernon Page.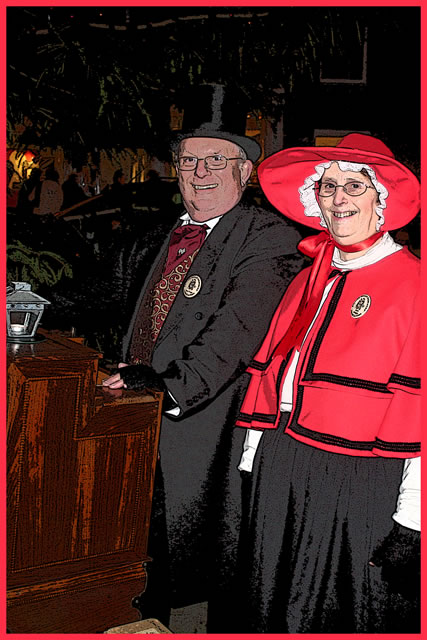 We can't not mention the exceptionally popular organ music that filled the air at Market Place. When I heard it strike up there was a special air and I knew that this event was now underway. Wincanton Silver band helped us announce the Christmas season by providing the music for carol singing both at Carrington way and at Market Place.
Last year Sarah Gibson Optometrist very bravely hosted a martial arts display. Thankfully no glass was broken. This year saw a band of young folks showing us their dance skills.
After last year's challenge with the snow machines, this year it seems that we got it right. They were great and one visitor I spoke to was gutted to learn that they were fake snowflakes. It was great to watch a car drive away from Sara Gibson's with half an inch of snow on the roof.
I can't write this article without saying thank you to our unsung heroes. The men in yellow. Our Marshals. Our intrepid marshals were responsible for all the setting up legwork, signage etc., and then when we were all heading home for a hot cup of Ovaltine, they then cleared it all away. They are truly brilliant.
So what next you ask? Well, while I have been driving around this Christmas and passing through other communities I have picked up new ideas which I think will be great for us in future events. We have already had discussions about what to do next year, so we encourage you to watch this space and spread the word. A special thanks to The Wincanton Window for it's support and for accepting our articles. It's great to have our own town magazine online. We encourage you all to make use of it. Especially the diary.
Talking about media support we owe a big thanks to Midwest Radio. We thank Michelle for her invaluable support. Thank you for the infomercials and the copious plugs by the various presenters throughout the week running up to the event. And we also thank you for your support at the event. We look forward to working with you again next year.
I hope I haven't missed anything out. If I a have I apologize.
John Smith
Chairman
On behalf of WBT
Pictures by John Baxter