Wincanton's focused community website, providing news and information including a full calendar
Headlines » Community » Balsam Centre » Growing Space
Thu 29 Jul '10, 14:15
By Hazel Luetchford
The Growing Space is a charity. It forms part of the Healthy Living Partnership and Children's Centre and is based at the Balsam Centre in Wincanton. We have developed the Centre's gardens to encompass a wide variety of needs.
Mon 21 Jun '10, 17:44
By Jeanette Locke and David Winter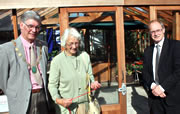 As a result of generous grants the Growing Space community garden now has a handsome new Propagating House.
Wed 16 Dec '09, 19:55
By John Baxter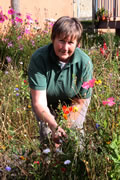 Julia Mottershshaw is a volunteer who works with The Growing Space.
Showing 1 - 3 of 3 Articles