Wincanton's focused community website, providing news and information including a full calendar
Headlines » Community » Balsam Centre » Growing Space
The Growing Space - Community and Therapeutic Gardens
Thursday 29 July 2010, 14:15
By Hazel Luetchford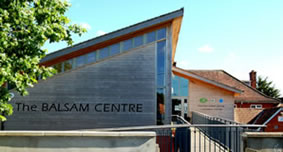 A garden where people can grow.
The Growing Space is a registered charity that forms part of the Healthy Living Partnership and Children's Centre based at the Balsam Centre in Wincanton. We have developed the Centre's gardens to meet a variety of needs. There are spaces for quiet contemplation and areas for socializing, playing and food production. We also offer a wide range of activities for everyone to enjoy.

Nick Truman is the Community Horticultural Worker at the Centre and he specialises in therapeutic horticulture - that is the use of plants in order to match specifically identified goals. Put simply, he uses horticulture - planting, gardening, growing things, as a way to help people make positive changes in their lives. Nick is currently working with about 60 adults and children. Some work independently in the design and ongoing development of the gardens. Others have identified changes they would like to make in their lives, and with Nick's experience, they use horticulture as a way to achieve their personal goals.
The gardens surrounding the Centre are very much community spaces, developed collaboratively by volunteers, among them skilled gardeners, metal-workers and engineers. The result is a beautiful, landscaped space both productive and tranquil.
Nick's responsibility in the fruit, herb and vegetable gardens, is to ensure that the work done by the people he supports blends with the work that everybody else is doing. This isn't easy, because vegetable growing is quite technical. It's important that mistakes are observed - and a balance has been achieved with the result that The Growing Space is filled with healthy, thriving plants, herbs, vegetables and fruits.
So, What's On?
Funded by MIND, Monday's project is designed to assist people with severe and enduring mental health problems to contribute to their programme of recovery. Two volunteers assist, one deals with the marketing and produces a visual diary of the day's work, and the other helps to develop mentoring programmes and provide activities. This project provides a sheltered environment and full support in which people familiarise themselves with the garden and the methods used with a view, in the future, to working more independently.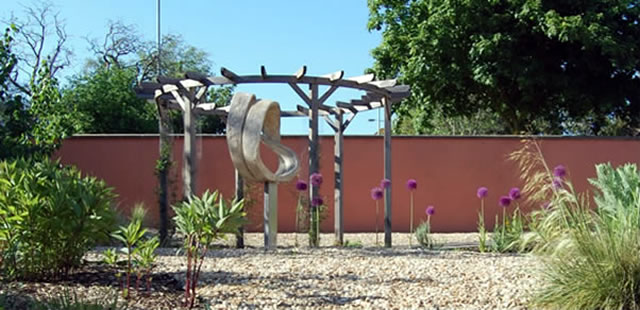 Close support groups are run twice a week for people who require a little support because of a lack of confidence or motivation, and just need encouragement to accomplish and achieve.
At the moment the Growing Space is working with about 25 children a week. For children from the age of 2, the garden provides a basic introduction to gardening—just playing with soil in the raised beds, smelling and tasting some of the milder herbs, such as Parsley and Coriander. Pre-schoolers learn the importance of growing crops to provide food, and working in an outdoor environment—which they love. The first "Earlies" were all planted by these children who'll come back to crop, then cook some of them up in the Balsam Centre's training kitchen or nursery. Others will take them home to their families.

FUTURE PLANS: Saturday Morning Gardening Club
We've allocated a plot of land in the community gardens to develop a summer gardening club next spring. Although available to everyone, our target is primarily parents who work full-time and would like to be involved in a gardening project with their children, aged 4 - 11.
Plant Sales
Our plants are the product of everybody's work and this year has been particularly productive for both vegetables and herbs. Our plantswoman, Julia Mottishaw, is responsible for organizing and selling herbs at Stourhead and we also supply plants to Tim at the Well Bean Project. In the near future we'll be introducing a small plant sale centre.
Fruit
Soft fruits including raspberries, gooseberries and blackcurrants are flourishing in the community gardens. To create more space these are to be relocated to an area in front of The Balsam Centre where other varieties of fruit bushes will soon be introduced. Future plans also include the introduction of espaliered apples and plum trees in the main gardens.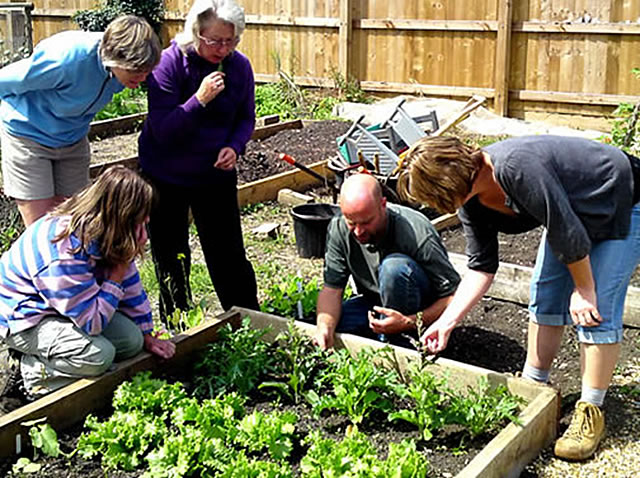 For more about the Growing Space and the Balsam Centre go to our website: www.balsamcentre.org.uk