Wincanton's focused community website, providing news and information including a full calendar
News » Community » Balsam Centre » Activities
What's on at the Balsam Centre for 11 – 16 year olds?
Monday 21 November 2016, 16:35
By Annette Yoosefinejad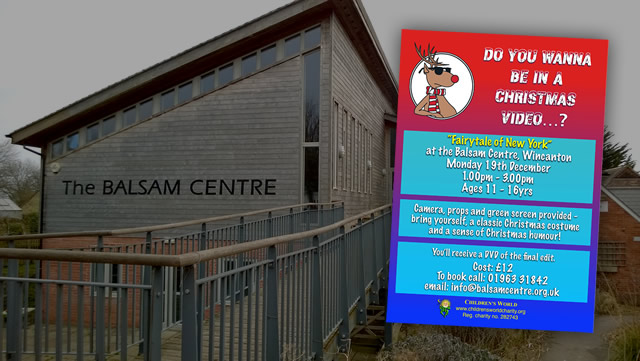 Young people all know about the skate park and the recreation ground, and we have a good sports centre. But what if they want to do something else?
The Balsam Centre is looking to provide other activities for 11 – 16 year olds, starting with the Youth Café. The group is run by Claire and meets every Thursday, 4pm to 6.30pm, offers graffiti art and games, and costs absolutely nothing – it's FREE! If you are interested, call the Balsam Centre on 01963 31842, or Claire on 07484174675.
The Centre is also looking to run one-off workshops from time to time, depending on the demand. The charity Children's World is bringing the first workshop to the Balsam Centre, giving the opportunity for all 11 – 16 year olds the chance to act in a video, and they'll get a copy of it at the end!
This is the first time The Balsam Centre has collaborated with this team, and if it's successful we hope to bring more of their workshops for young people to get involved with. The workshops centre around drama, music and video activities and offer young people the chance to act or get involved even if they have never done it before. And it is open to ALL young people aged 11 – 16, regardless of ability or mobility.
Children's World specialise in bringing workshops to schools and have developed a wide range of skills and techniques for teaching children and changing attitudes, through such means as drama, music, video – and always having fun.
Over the years, schools have called on the charity to run workshops on a wide range of important issues that lie outside the normal curriculum but make a great difference to the life of the school and all its members. They deal with issues such as bullying, peer pressure, working as a team, attitudes to children with special needs, and moving from primary to secondary school.
Because there is no funding to put the workshops on there is a charge of £12 to cover the costs. There are a limited number of places so if you are interested, call the Balsam Centre to book a place – 01963 31842.