Wincanton's focused community website, providing news and information including a full calendar
Headlines » Councils » Town Council » Neighbourhood Plan
Wincanton Peoples Plan - Where Do We Go From Here?
Monday 16 August 2010, 23:24
By Tim Adams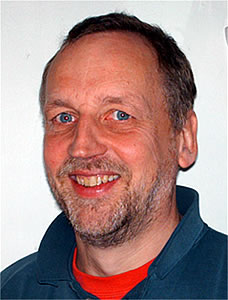 The meeting was held on 11th August in the Town Hall with around 35 people in attendance. This included many Town Councillors (in some cases with their partners) as well as District and Town Councillors. However that indicates that there were probably less than 20 other people from Wincanton in attendance which I feel is disappointing from a town of 5000+ people. For the People's Plan to be truly representative of all views and carry weight (with SSDC & SCC) and have the support of the town it is vital that people (old and young!) have their say through the process.
The meeting was updated by Colin Winder (Chair of the People's Plan 2006 - 2026 Steering Group) on the outcomes and current status of the plan objectives. This was followed by a vote for a new chairman to take the project forward with an update to the Plan in the light of the outcomes, changes, financial & economic environment etc. Bernard Pearson, Town Councillor, was duly appointed to hold the poisoned chalice!
Bernard asked everyone for their thoughts on what the town needed. This included a wish list of things such as (in no particular order!):
A weekly market
Christmas Extravaganza, Summer Fair & other community events
Support for the town centre and regeneration
Support for the Wincanton Window as the web-magazine to promote all aspects of town life and discussion of all the issues.
Need for new Primary School to be built
Need for family housing with green spaces & parking as well as affordable housing
Cleaner streets
Support for tourism
Encourage employment opportunities
Policing
Green policies including cycle routes
Support for new groups and funding
Need to ensure there is a long term vision
and more!
The People's Plan 2006-2026 included 6 headings:
Employment & Business
Shops
Tourism & Leisure
Health
Community
Housing
There is a need for the new committee to consider:
Are these the categories for the updated Plan?
Additions?
Committee/Steering Group membership?
Sub-committees/groups?
How to proceed
Personally I believe we should not re-invent the wheel but should:
Use the current Plan as the base point
Consult with and visit say 2 or 3 other towns to review their Plans to see

what we can learn
other ideas
what works... and what does not!

Consider Wincanton in the context of the local area in its role as the major market town in East Somerset
Consider how to ensure wide consultation and involvement - ensuring the Plan truly represents the Town views.
I am willing to do what I can to assist - can you help in some way too?
The next meeting to prepare the way for an update of 'The Wincanton People's Plan' will be on Thursday 9th September at 7pm in the Town Hall and will meet on the second Thursday monthly thereafter.