Wincanton's focused community website, providing news and information including a full calendar
News » Community » Balsam Centre » Activities
New Courses and Activities at the Balsam Centre
Thursday 4 April 2013, 12:01
By Annette Yoosefinejad
New classes have started or are about to start at the Balsam Centre. Please call 01963 31842 to book your place on the following courses: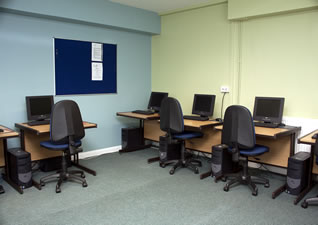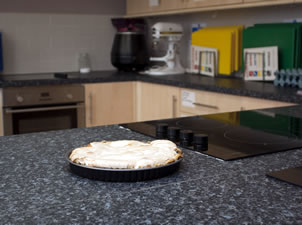 ESOL –If you know anyone who is struggling to learn to speak English, we have an ESOL Class on a Tuesday, 4pm - 6pm, £6 a week, starting April 16th.
Computing for the Terrified, for people wishing to get online, come and learn how to set up an email account, browse the internet and learn how to use Skype so you can chat online to relatives and friends around the world free of charge. This is a 5 week course, starting on April 2nd, 4pm - 5.30pm, £3 a week, and running again from the 4th June at the same time. There will be just 5 in the class, so call to book a place.
Basic Cookery Course. Come and learn some of the basic fundamentals, like how to make a white sauce, which will then enable you to make a whole range of dishes. Starting Monday 25th March, 2-4pm, £5 including ingredients - bring an ovenproof dish to take home your work! There will be 5 places in the class, so call to book a place.
Exercise to Mobilise, an exercise class for people with limited mobility or those recovering from an operation such as a hip replacement. This class has already started and is taught by a fully qualified instructor. It will be an ongoing class, every Friday, 3.30pm, £2 per session.
The new programme of Health Walks will be starting in April, and from April 2nd will include a weekly short walk starting from the Balsam Centre, every Tuesday, 10am. These walks will be less than an hour long.
The rooms where these classes take place can be hired for your own groups or classes. Please contact Sarah or Lynn for more information.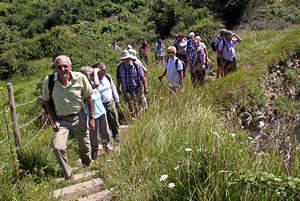 The new Health Walks brochure is available at the Balsam Centre, or you can download it from the website - http://www.balsamcentre.org.uk/. New in this brochure are Short Wincanton Walks, as well as the longer rambles plus the Buggy Walks around Stourhead Gardens, so hopefully we have something to suit your level of fitness and ability. These are enjoyable walks with friendly company, so if you're longing to get out after a very long winter, come and join us. Please call 01963 31842 to book a place.