Wincanton's focused community website, providing news and information including a full calendar
News » Community » Balsam Centre » Activities
Feel Better with a Book at The Balsam Centre
Friday 11 September 2015, 17:13
By Samantha Weaver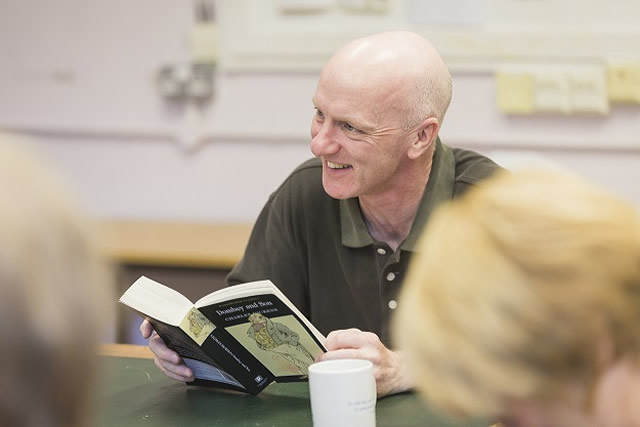 Looking to enjoy a good read and meet new people? In need of a boost now that summer's over? A new weekly reading group, encouraging the local community to connect through great literature, is beginning at The Balsam Centre this week.
Feel Better with a Book starts on Friday 18th September from 3.00pm - 5.00pm – the ideal way to start your weekend with a selection of stories and poems by classic and contemporary writers. All the literature is read aloud within the group, and throughout we'll pause to share our thoughts and personal responses along with a cup of tea and a biscuit or two.
The group is led by The Reader, a national award-winning charitable social enterprise based in Liverpool with a growing team in the South West. Each week The Reader's shared reading groups, running in community settings across the UK, bring people together to read and experience literature in a new way. The trained group leader will read the story aloud, and there's no need to do any preparation beforehand or any pressure to take a turn to read. All you need to do is simply turn up, sit back, listen and relax as the literature creates a lively and powerful presence in the room.
As time goes on, members often find the confidence to share their own experiences, emotions and stories, brought out through the literature that is read together. Personal and social connections are made, friendships are formed and positive effects stimulated as the pure pleasure that comes from reading and sharing reading within the group contributes to a greater sense of wellbeing that can last beyond the two hours.
"This group is enabling me to do something that involves literature which on my own I can't seem to do."

- shared reading group member, South West
"We all seem to know that this is a safe place as well; that everybody can share things and emotions and memories."

– shared reading group member, South West
Feel Better with a Book at The Balsam Centre is part of The Reader's Somerset project, funded by Somerset County Council Public Health. This is the first group set up in Wincanton, so come along and see for yourself what shared reading is all about, all for free, from 18th September and every Friday afternoon afterwards.
For more information, contact / 07812 238532 or speak to Jane Langton on 01963 548534.