Wincanton's focused community website, providing news and information including a full calendar
News » Community » Balsam Centre » Activities
Ditch the Workout, Join the Party! New Zumba Fitness Class Comes to Wincanton
Tuesday 28 September 2010, 12:45
By Lynn Ward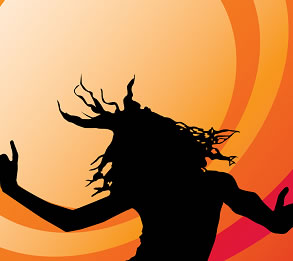 Zumba Fitness® is like no other workout you will ever experience!
Zumba Fitness® was created in the mid-90s by Colombian native Alberto "Beto" Perez, a celebrity fitness trainer and choreographer for International pop superstars.
Inspired by the traditional cumbia, salsa, samba and merengue music he grew up with, Beto paired his favourite pulsating Latin rhythms with the red-hot international dance steps his clients loved and Zumba Fitness® (Spanish slang for "to move fast and have fun") was born!
Since Beto brought Zumba Fitness® to the US in 1999, it has become one of the fastest-growing, dance-based fitness crazes in the country, with people of all ages falling in love with its infectious music, easy-to-follow dance moves, and body-beautifying benefits.
Come along and join the party at the Balsam Centre, Wincanton every Tuesday evening 8.30pm - 9.30pm. £3.00 per session for blocks of 10 booked in advance; £4.00 if paying on the evening. Contact / 07876 452 931