Your source for Wincanton's latest news, views and information, covering Wincanton and surrounding towns and villages
Headlines » Sport » Wincanton Sports Ground
Tue 15 Oct '13, 14:48
By Jade Hansford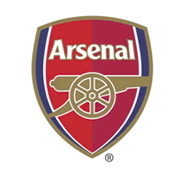 This October, Arsenal Soccer School is coming back to Wincanton Sports Ground. This is an amazing opportunity for children of any ability to be involved in a course led by official Arsenal Soccer School coaches.
Fri 30 Nov '12, 15:24
By Stuart Matthews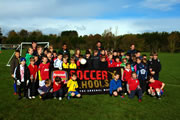 Friday 2nd November was a landmark day in the life of Wincanton Sports Ground. Arsenal F.C started a relationship with the users of the Maddocks pavilion in the form a Regional Development Centre, which we believe will go from strength to strength.
Tue 6 Nov '12, 18:43
By Amy Coombes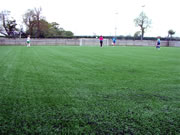 Wincanton Sports Ground is about to play host to several Arsenal FC Soccer Schools training events. This is an amazing opportunity for our young aspiring footballers to learn from the professionals.
Mon 29 Oct '12, 21:20
By Amy Coombes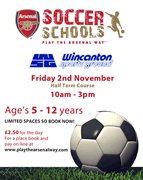 A fantastic opportunity for young people between 5 and 12 years to enjoy a day with the Arsenal Soccer School at the Wincanton Sports Ground on Friday 2nd November. This is a marvellous opportunity and fantastic value at just £2.50.
Tue 22 May '12, 13:41
By David Osborne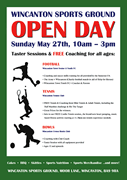 Wincanton Sports Ground welcomes you to their 2012 Open Day at Moor Lane. Try some of the sports offered by the clubs at the Sport Ground for free, enjoy refreshments and talk to representatives from Wincanton Sports Centre and Herbalife.
Sat 4 Jun '11, 01:19
By Barbara Maskell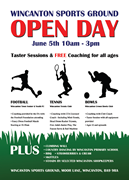 The user groups of the Wincanton Sports Ground will be hosting an open day at the Sports Ground, Moor Lane, Wincanton, from 10.00am to 3.00pm on Sunday 5th June. The event will have many attractions and a warm welcome awaits all visitors.
Fri 15 Apr '11, 11:16
By Richard D'Arcy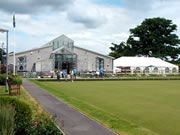 Wincanton Sports Ground is an outdoor recreational facility, serving the Blackmore Vale and beyond for local outdoor sports teams and private functions. Our home football teams have recently achieved a set of impressive wins.
Fri 4 Feb '11, 10:26
By Western Gazette
A former BBC Superstars competitor and the new chairman of Wincanton Sports Ground has hailed a campaign to stop dogs fouling the area a huge success. Stuart Matthews finished sixth in the 1983 final of the popular TV show and is now turning his sporting expertise to the future of the facility in Moor Lane.
Tue 30 Nov '10, 10:51
By Western Gazette
The new chairman of Wincanton Sports Ground is spear-heading a campaign to crack down on dog-walkers who let their pets foul the Moor Lane football pitch. The problem has got worse in recent months and the game between Wincanton Town ans Wessex under 15s on 14th November had to be stopped for faeces to be removed from the pitch.
Showing 1 - 9 of 9 Articles