Your source for Wincanton's latest news, views and information, covering Wincanton and surrounding towns and villages
Headlines » Sport » Wincanton Tennis Club
Tue 17 Jul '12, 15:34
By Jon Rolnik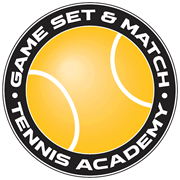 Presented by Game Set and Match Tennis Academy, these tennis and multisport Summer holiday camps run from 9.00am to 3.00pm each day at Wincanton Tennis Club, celebrating the 2012 Olympic Year.
Thu 5 Apr '12, 13:25
By Jon Rolnik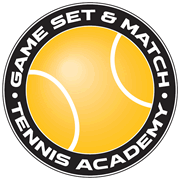 Since setting up the Tennis Academy in 2011, I've been busy creating lots of courses for all ages and abilities. Take a look and if you've never played tennis before, or would like to play again. Come and join in!
Sat 22 Oct '11, 16:27
By Jon Rolnik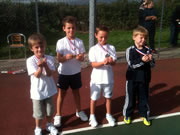 Congratulations to the young winners of the successful 'Mini Tennis Pairs Tournament' at Wincanton Tennis Club on Sunday 9th October.
Fri 22 Jul '11, 14:23
By Jon Rolnik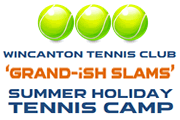 Hey kids!! Enjoy Tennis at Wincanton Tennis Club this Summer Holiday. Our Grand-ish Slam Tennis Camps are for all junior Tennis players, come along and find out how much fun tennis can be even if you have never played before. All equipment provided.
Thu 3 Mar '11, 15:39
By Georgie Hopkins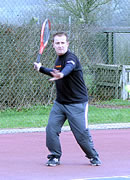 Wincanton Tennis Club is pleased to announce the appointment of Jon Rolnik as the new Club Coach. The Club is really pleased to have mini, junior and adult coaching programmes running again.
Wed 22 Sep '10, 15:04
By Georgie Hopkins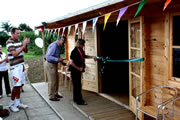 Anyone for Tennis? Wincanton Tennis Club celebrates the opening of their new court side clubhouse.
Wed 24 Feb '10, 15:05
By Georgie Hopkins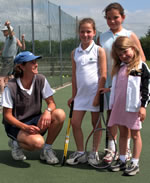 Juniors as young as 5 years are welcome to join the Junior Coaching programme at Wincanton Tennis Club. There are weekly sessions for children of all ages and standards all run by our LTA qualified coaches.
Showing 1 - 7 of 7 Articles