Your source for Wincanton's latest news, views and information, covering Wincanton and surrounding towns and villages
Headlines » Clubs/Associations
Grab a Bargain at the Scouts Group Christmas Bazaar
Tuesday 29 November 2011
By Arthur Pickup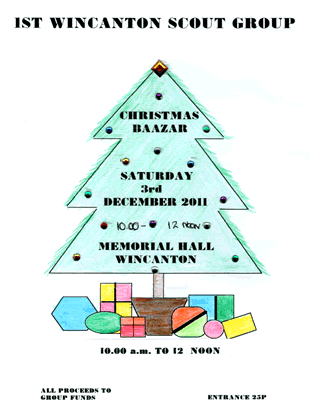 As usual the Bazaar will be held at the Wincanton Memorial Hall, starting at 10.00am. Everyone is sure of a warm welcome, with tea, coffee and biscuits being served throughout the morning.
There will be four tables allocated to the Scouts, Cubs and Beavers. All the Group have been hard at it over the last few weeks making lovely handmade gifts.
A further eleven stalls have been allocated to local vendors. In addition there will be Tombola and the Scouts Traditional Raffle.
Entrance is only 25p, with all the proceeds going to Scouts Group funds.