Your source for Wincanton's latest news, views and information, covering Wincanton and surrounding towns and villages
Thu 3 Oct '13, 16:11
By Gill D'Arcy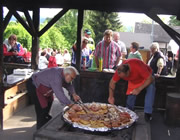 This year so far the Wincanton Twinning Association has had several successful events including our bi-annual trip to Lahnau, our twin town in Germany, an annual lunch and a BBQ.
Mon 4 Feb '13, 17:17
By Gill D'Arcy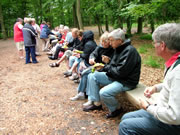 This year the Wincanton Lahnau Twinning Association are off on their bi-annual trip to Lahnau in Germany. If you're interested in joining the trip please read on.
Tue 3 Jul '12, 18:36
By Elaine Rodgers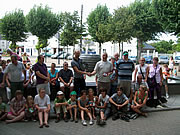 Wincanton - Gennnes/Le Rossier Twinning Association urgently needs people to take part in the next Twinning Exchange in August 2012. Please read on if you'd like an enjoyable visit to France.
Thu 26 Apr '12, 21:29
By Gill D'Arcy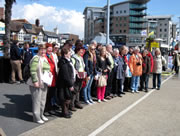 Wincanton Lahnau Twinning Association has just hosted and entertained 29 guests from the Twin Town of Lahnau. This is the 21st year of the twinning with Lahnau in Germany and another very successful visit.
Thu 6 Oct '11, 12:57
By Elaine Rodgers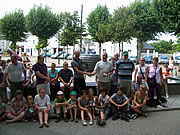 A summary of the Wincanton, Gennes/les Rossier Twinning for 2010/11. A great time had by all both in France and here in Wincanton.
Wed 16 Feb '11, 17:21
By Gill D'Arcy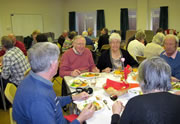 On Sunday the Wincanton Lahnau Twinning Association once again held its Annual Lunch in the David Sharp Centre, where a good time was had by all and funds raised to help keep the Association running.
Mon 26 Apr '10, 23:05
By Gill D'Arcy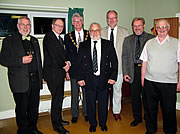 WLTA has once again had a very successful week that was enjoyed by all who hosted or visited. A very varied programme was arranged with many trips out to the coast, historical places and shopping destinations.
Thu 21 Jan '10, 11:40
By Gill D'Arcy
Our Friends from Lahnau are arriving in Wincanton on 2nd April. We are a host family short - can you help?
Sun 18 Oct '09, 17:38
By Gill D'Arcy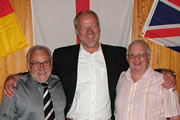 Have you ever thought how much nicer and more interesting a holiday abroad could be if you had a chance to get to know local people and see how they live?
Showing 1 - 9 of 9 Articles