Your source for Wincanton's latest news, views and information, covering Wincanton and surrounding towns and villages
Headlines » Villages » Milborne Port
Wed 18 Jul '12, 10:19
By Mandy Forsey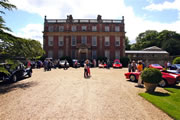 SK8PIPEDREAM's Classic & Vintage Car Show at Ven House in Milborne Port on 1st July 2012 was attended by over 400 people and raised £1,000 for Somerset Air Ambulance.
Thu 17 May '12, 11:30
By Mandy Forsey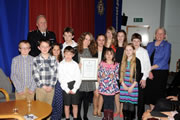 A group of dedicated young fundraisers from Milborne Port raised £23,500 in their first year to improve a skate park in their village. SK8PIPEDREAM has now set themselves a bigger challenge of raising £85,000 for improvements to their community areas.
Fri 24 Feb '12, 09:37
By Sally Nash
A group of young people with a vision to transform a play area in Milborne Port has received a £10,000 boost from South Somerset District Council. Councillors voted unanimously to support the SK8PIPEDREAM project, which aims to transform the Gainsborough area into a community space for all ages to enjoy.
Showing 1 - 3 of 3 Articles