Your source for Wincanton's latest news, views and information, covering Wincanton and surrounding towns and villages
Headlines » Churches/Religion » C of E Parish
Top Up Your Wardrobe With a Bargain
Tuesday 13 March 2012
By Gill D'Arcy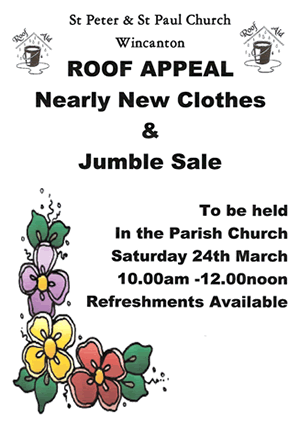 The Roof Aid committee and its supporters will be holding the next event, illustrated in our poster, as part of a forthcoming sequence of events. Fundraising for this project is a continuous process which will enable the second phase of the roof repair to be undertaken.
It is not always easy to meet the financial demands of such projects, especially during difficult economic times. This is fully understandable.
So why not come along and seek out a bargain for yourself and at the same time support this worthy cause?
Donations of saleable items are welcome. If you would like to make a donation towards this event please contact the Parish Office on 01963 824503.
Thank you.